Car Breathalyzer Devices, also called Ignition Interlock Devices (IID), are a small device that is about the size of a cell phone. The device is connected to your vehicle's ignition system. You can find your local ignition interlock installer below.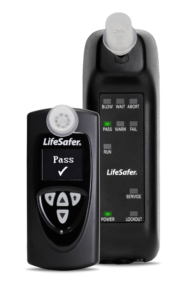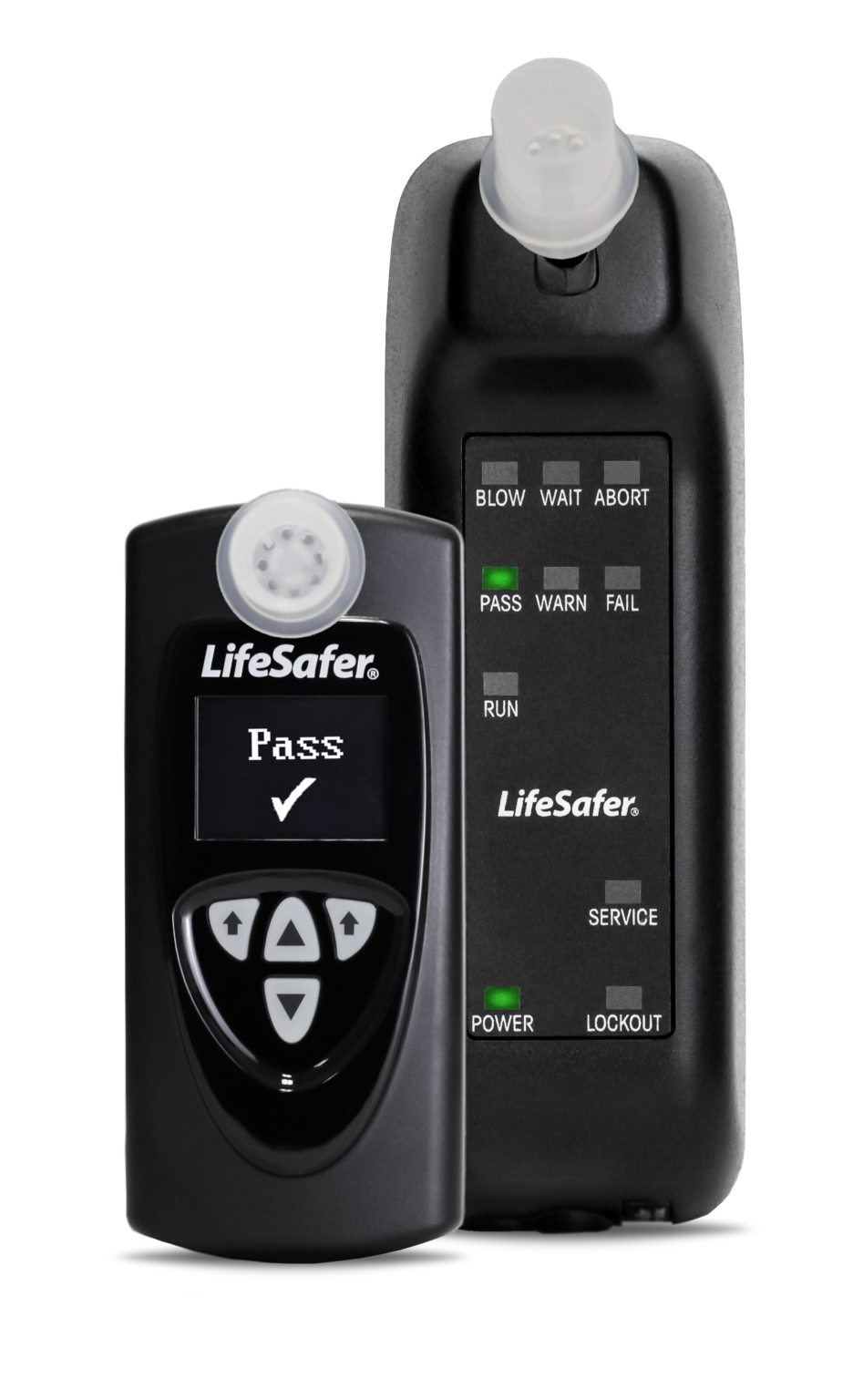 Arizona has both administrative and criminal penalties for those arrested for DUI (Driving Under the Influence). You must attend both to drive legally after a DUI arrest.
Arizona Administrative Per Se: This happens at the scene of your arrest if you fail a breath test (i.e. have a blood alcohol concentration (BAC) of .08 or higher), or refuse to take one. The Arizona law allows for immediate suspension of your license but you are given a 15 day grace period during which you can drive to get your affairs in order.
Arizona Criminal DUI Penalties: These are applied if you are convicted by a court or plead guilty to driving under the influence of alcohol. For each offense, alcohol screening, education, and treatment, installing vehicles you operate with a certified ignition interlock device (LifeSafer is a provider of certified ignition interlock devices in Arizona), and performing community service are all required.
For a first-time offense, you receive a $1,250 fine and jail time for at least 10, consecutive days. 2nd and subsequent offenses result in a $3,000 fine and at least 90, consecutive days in jail, plus license revocation for 12 months.
Extreme DUI in Arizona applies to a person with an alcohol concentration of 0.15 or higher. The 1st offense for an extreme DUI results in a $2,500 fine, at least 30, consecutive days in jail, and ineligible for probation or suspended sentence. 2nd and subsequent offenses result in a $3,250 fine, at least 120, consecutive days in jail, and license revocation for 12 months.
In Arizona, an aggravated DUI is when a person commits a DUI one of the following ways: while their license is suspended, revoked, or canceled; it's the 3rd DUI in 84 months; while a person under 15 is in the vehicle, or refuses to submit a BAC test while under an IID requirement.
The result of an aggravated DUI is a prison sentence of two years, license revocation for one year, and other penalties.
For more information, visit the Arizona Department of Transportation (AZDOT) website.
Arizona Ignition Interlock Resources
Arizona DOT Interlock Page: https://azdot.gov/motor-vehicles/driver-services/ignition-interlock
Online License Restoration Portal: https://servicearizona.com/reinstateLicense
Arizona DOT Screening and Treatment Providers: https://azdot.gov/sites/default/files/2019/06/screening-treatment-and-education-facilities-report.pdf
Arizona DUI Laws: https://www.azdps.gov/safety/impaired-driving
Single State Step
Arizona's Motor Vehicle Division sends a corrective action letter. Call your local MVD to get the date of ignition interlock eligibility or check online using this link. Install your interlock BEFORE you apply for license reinstatement.
The Arizona MVD requires alcohol and/or drug screening. A list of providers is available here.
The AZ MVD will notify you that you are eligible to reinstate. You must personally submit proof that an ignition interlock has been installed in your vehicle as well as complete any other requirements on the MVD notice. You can apply for reinstatement in person or online.
Take treatment center classes as noted on the Screening Center Evaluation.
Obtain and maintain SR-22 insurance. Your insurance company can help you with this.
What does an interlock (in-car breathalyzer) cost in Arizona?
A national average for the cost of an ignition interlock (IID) runs about $3 per day. While nobody wants to spend more than they have, Arizona's cheapest car breathalyzer might be the best value overall. LifeSafer IIDs are precision machines, fine-tuned and tested in a quality-controlled process so you can be certain that your interlock device will be working properly right out of the door.
Every situation and state is unique, please consult with your attorney or your state licensing authority to confirm your requirements and obligations.
The information provided on this website does not, and is not intended to, constitute legal advice; instead, all information, content, and materials available on this site are for general informational purposes only. Information on this website may not constitute the most up-to-date legal or other information. This website contains links to other third-party websites for the convenience of our readers. Links from Car Breathalyzer Help to other sites, or from other sites to the Car Breathalyzer Help, do not constitute an endorsement by Car Breathalyzer Help.