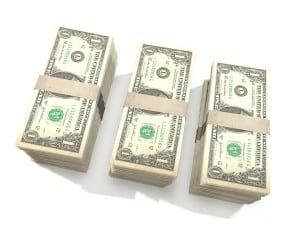 Sometimes, it can seem that no matter how hard we work, the bills just keep piling on. When you're convicted of a DUI in California, those "bills" come in the form of court costs, fines, attorney fees and car breathalyzer or ignition interlock costs. While most of those costs are mandatory, it is common to see the car breathalyzer costs as more of a "voluntary" commitment. You could, technically, refrain from installing a car breathalyzer and rely on public transportation, taxi services or your friends and family to help you get around. But, when you really look at it, a California car breathalyzer is definitely worth the cost.
The money you save with a car breathalyzer comes in different forms and means:
A car breathalyzer helps keep you employed and earning a paycheck.
Public transportation and taxi costs add up quickly, including the time you wait for your ride to arrive.
When you know you're driving, you won't be drinking, saving you plenty on bar tabs.
You don't risk another DUI or drunk driving conviction and another "$10,000 ride."
Looking at the initial cost of a California car breathalyzer can cause a moment of pause, but, remember that your end goal is to resume your normal life once you're past your DUI consequences. Nobody wants to spend more money on things that aren't on a regular budget, but, when a device literally helps you get from "point A" to "point B," the cost becomes less concerning, and the value of the money spent increases dramatically.
A car breathalyzer in California, or in any other state, is a cost that gives back your freedom and ability to make better choices than before. With the benefits of the device, there's no reason to see the cost as anything else than a helping hand to a better tomorrow after a DUI.