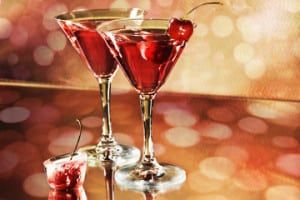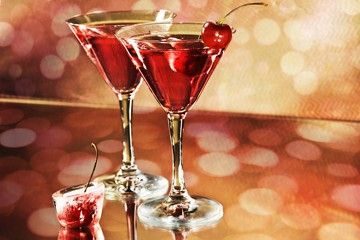 With temperatures quickly dropping and Christmas just around the corner, our taste buds have left the tropical cocktails of summer behind and settled into eggnog, mulled wine, hot toddies, peppermint-infused martinis, and other warm, soothing cocktails brimming with the sweet and spicy flavors of the winter holiday season.
But just like cold and refreshing cocktails won't cool you off in the summer, hot alcoholic beverages won't warm you up in the winter. While alcohol might create a warm sensation beneath your skin and even give your cheeks a rosy hue, it actually decreases your core body temperature. Alcohol reverses the body's normal process for staying warm in cold temperatures by increasing the flow of blood to the skin and away from the organs, rather than away from the skin and toward the organs. Combine that with the impairing effects of alcohol, cold temperatures, and slick streets and sidewalks, and you're at an increased risk of accidental injury, hypothermia, and even death. (Learn more about the dangers of alcohol and cold weather at www.drinkaware.co.uk.)
Luckily, you don't need alcohol to stay warm on a cold night, savor the festive flavors of winter, or celebrate the upcoming holidays. Non-alcoholic holiday drinks can be just as fun as alcoholic beverages and are much safer for you and your friends when it comes time to head home.
From peppermint hot chocolate to apple-ginger-infused sparklers, the festive non-alcoholic drink possibilities are endless. You can even make non-alcoholic versions of your favorite holiday drinks, like eggnog and hot apple cider. To get you started, try this Apple-Pie Spiced Cider from Marthastewart.com. Served warm and infused with the spices found in the traditional Christmas dessert, this spiced cider makes the perfect post-meal treat while keeping you warm when the temperature drops.
Apple-Pie Spiced Cider (serves 6)
Ingredients
1 ¼ quarts apple cider
3 tbsp firmly packed light brown sugar
7 whole cinnamon sticks (6 are for garnishing)
1 tsp ground allspice
½ tsp ground ginger
Ground cloves
Ground or freshly grated nutmeg
Sea salt
Directions
Whisk together cider, sugar, spices, and salt in a medium saucepan. Bring to a simmer over medium-low heat.
Remove from heat. Strain into a pitcher and discard solids.
Serve in mugs and garnish with cinnamon sticks.
For more non-alcoholic holiday beverages, visit www.marthastewart.com.