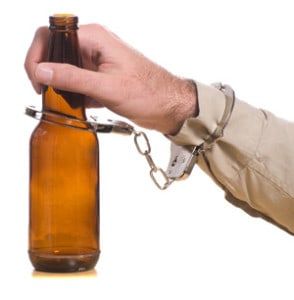 From the financial costs of a DUI to the loss of life of a fatal crash, the costs of drunk driving are never worth the risk of getting behind the wheel after drinking alcohol. Yet, drunk driving is one of America's most often committed crimes. Over 1.2 million drivers were arrested for driving under the influence of alcohol or drugs in 2011 alone, according to the Federal Bureau of Investigation.
Each year, drunk driving costs the U.S. more than $132 billion and each adult $500, as reported by the NHTSA. Here's how the cost of a DUI adds up:
Towing expenses: $100-$1,200
Bail: $150-$2,500
Legal Fees: $250-$4,000
Fines: $250-$10,000
Alcohol Education/Treatment: $200-$2,000
Ignition Interlock: $70-$250 for installation and $60-$80 per month for maintenance
License Reinstatement Fee: $100-$500
Insurance: $4,500+ (A DUI offense can cause your insurance to double, triple, or be dropped for 3-13 years.)
A DUI will also cost you 72 hours to 12 years in jail, a 30-day license suspension to a lifetime license revocation, community service hours, and a clean record. However, these and the financial costs of drunk driving are nothing compared to the cost of losing a life. Just look at these sobering statistics from the NHTSA:
1 person is injured in a drunk driving-related crash almost every 90 seconds.
About 10,000 people are killed every year as a result of drunk driving.
10,322 people died in drunk driving crashes in 2012 alone. That's one person every 51 minutes!
226 children were killed in drunk driving crashes in 2011, and over half of those children were riding with the drunk driver.
When a drunk driving offense also results in the injury or death of another person, a child passenger, or the death or injury of a child passenger, the offense is often elevated to a felony and the fine, jail time, and other consequences increase significantly.
Keep our roads safe and save yourself from the monetary costs and dangerous consequences of drunk driving by planning ahead before you drink. Designate a sober driver or bring money for a cab or public transportation to ensure you get home safely. Didn't plan ahead? It happens. But don't get behind the wheel. Call a cab, take the bus, or see if a nearby sober friend can pick you up.