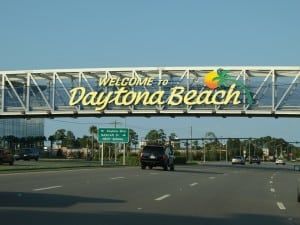 Florida is known around the world for its incredible amusement parks, beautiful beaches, heat, humidity and some of the most shocking headlines about drunk drivers and the dangers they pose on the roads. Still, as crazy as it may seem, Florida strongly believes in the value of car breathalyzer and ignition interlock programs, and the state continues to make strides in reducing DUIs with the help of the devices. But, not everyone understands how the devices work, or what can cause a test failure, sometimes leaving the Florida sunshine with the blame for errors that are actually more human than celestial.
Interlocks are regulated by the federal government, in order to keep a DUI offender from running into problems with the device, repeating their crime, or attempting to tamper with or circumvent the device. If an ignition interlock cannot stand up to the high temperatures of Florida, or the cold winters in the northern states, it cannot be considered reliable and won't be allowed by the system. In fact, the federal guidelines for interlocks require the devices are tested at extreme temperatures between – 40 °C and +85 °C and if the device can't "take the heat," it won't be approved under those recommendations.
Even if heat and humidity won't affect your ignition interlock, attempting to drink and drive will certainly make it impossible to start your engine. As long as you're enjoying the Florida sun, remember that you have a responsibility to remain sober when driving.  An ignition interlock is a powerful tool for preventing drunk drivers from harming others on the road, but, when you choose to drive sober, there is no need for technology to monitor your alcohol consumption. Besides, it is a lot more fun to enjoy those amusement parks, beaches and the warmth of the sun when you're not facing the aftermath of a DUI.