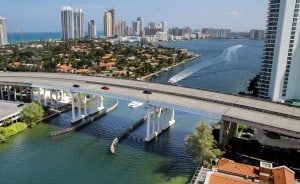 Drinking and driving is dangerous, which is why more states are implementing  car breathalyzer and ignition interlock programs to help reduce repeat DUI offenses. Unfortunately, before a person can "repeat" an offense, they will already have a DUI under their belt, indicating that sober driving is not a priority, no matter how many resources are available to get home safely.
In Florida, there are plenty of ways to find a sober ride home, but, not everyone chooses to call a taxi or secure a designated driver ahead of time. Instead, they think they're "okay to drive," and end up with a DUI arrest, or worse. If driving your own car home after a night of drinking seems more convenient than calling a cab, you may want to think twice.  Especially if you don't want to end up with an ignition interlock on your car.
After a Florida DUI, you will have an ignition interlock requirement if you:
Have a blood alcohol concentration (BAC) reading at .15 percent or higher.
Already have one or more previous DUI offenses on your record.
Drive under the influence of alcohol with a minor in your vehicle, regardless of your BAC.
You could also have a judge that requires you to install the device, even if it is your first DUI and your BAC doesn't quite hit the .15 percent mark.
Florida could adopt an all-offender ignition interlock law in the future, making it mandatory for all DUI offenders to use the devices. Until then, the best way to ensure that you will not have an ignition interlock requirement is to never drink and drive. There is nothing convenient about putting lives at risk on Florida's roads, especially when driving under the influence of alcohol is a preventable crime. Call a taxi, grab your bestie to be your designated driver, or find a ride share service to take over the thinking, and enjoy your night of responsible drinking.