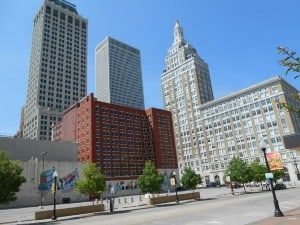 There are plenty of things to do in Tulsa, Oklahoma, and one very important thing to never do: drink and drive. Tulsa may be one of the more "metropolitan" cities in the southern U.S., but, that doesn't mean the state ignores people who try to push the limit and put others in danger by driving while intoxicated. If you're in Tulsa and you drink and drive, you're looking at plenty of consequences,  including a car breathalyzer or ignition interlock requirement.
With a first-offense DWI in Tulsa, your interlock requirement will vary depending on your blood alcohol concentration (BAC) at the time of your arrest. If your BAC measures over .15 percent, you'll be locked into an interlock for 18 months. Any amount between .08 and the .15 could require an ignition interlock, as well, depending on the circumstances of your arrest, whether you refused the BAC test or other issues.
First-time DWI offenses are often considered mistakes, and a chance to teach a valuable lesson so that there aren't any other incidents in the future. Some states even see a second DWI offense in the same way. But, if you get a second DWI in Tulsa, you're also looking at a felony conviction and a mandatory ignition interlock requirement for four years. In other words, you can't fool Tulsa more than once when you choose to drink and drive… and you shouldn't even try.
Instead of risking your freedom and the lives of others on the road, you can bypass an ignition interlock requirement in Tulsa by having a plan to get home safely. You can stay home if you'll be drinking, or plan to sleep it off at your friend's house. Pushing the limits of safety means you become a criminal, and in Tulsa and across Oklahoma, that intoxicated criminal behavior has serious consequences.