Car Breathalyzer Devices, also called Ignition Interlock Devices (IID), are a small device that is about the size of a cell phone. The device is connected to your vehicle's ignition system. You can find your local ignition interlock installer below.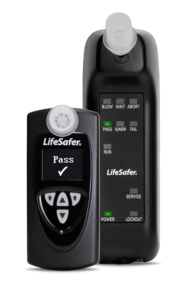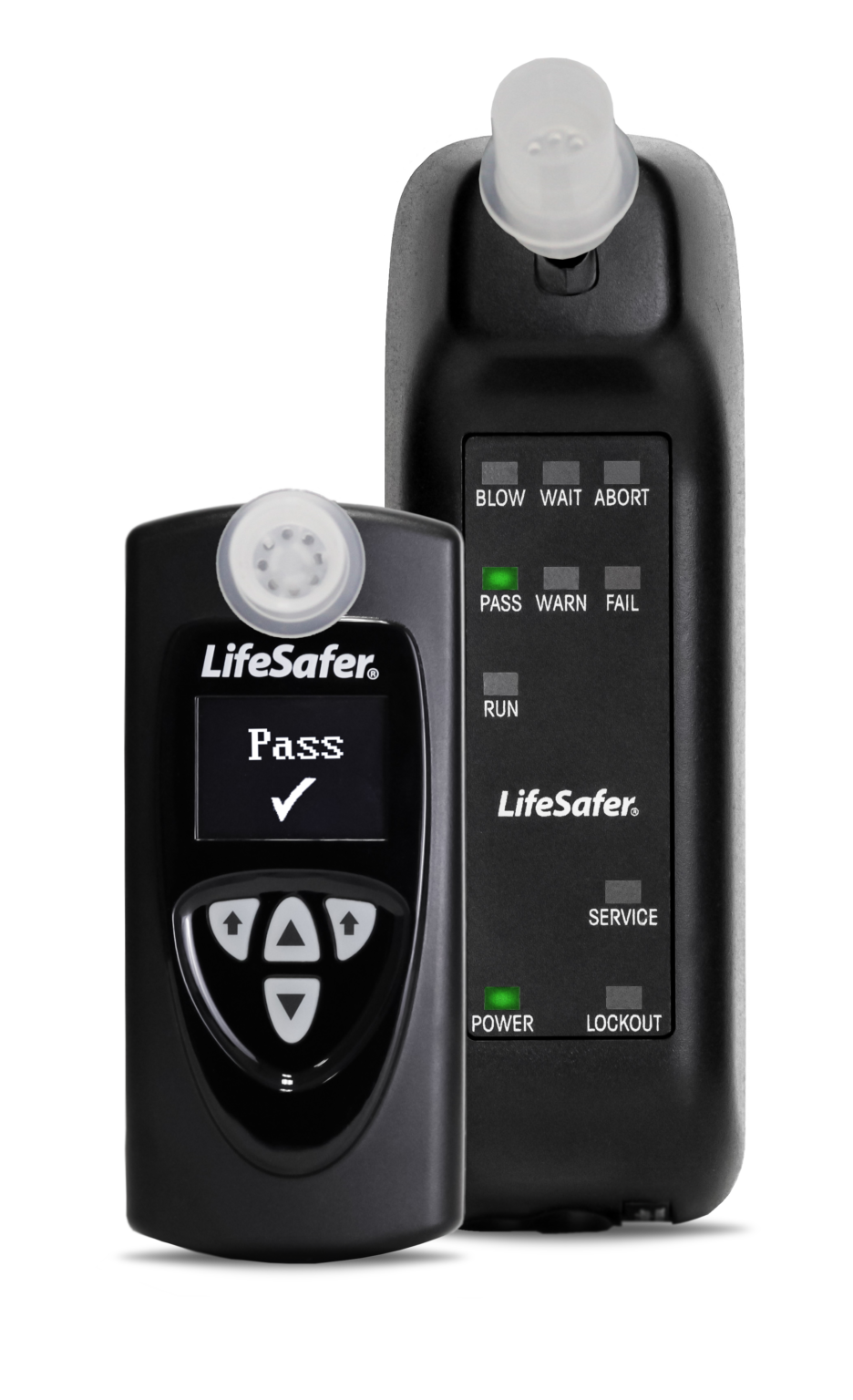 Illinois DUI and Ignition Interlock Law Information
All DUI offenders in Illinois are required to have a breath alcohol ignition interlock device (BAIID) installed in order to have their driving privileges restored during a period of suspension or revocation. Both the IL Secretary of State's Office in charge of licensing and the courts are involved in DUI-related suspensions and revocations.
Illinois Administrative Per Se Suspension: At the time of your arrest, you lose your license temporarily, and can have it reinstated after waiting a certain amount of time and paying a reinstatement fee. In Illinois, there is a summary (automatic) suspension by the arresting officer when you fail or refuse a breath test. These suspensions take effect 46 days from the date of notice of suspension.
Illinois License Revocation: If you are convicted in court with a DUI, or are involved in an alcohol- or substance-related accident causing injury or death, your license will be revoked, meaning your driving privileges are taken away with no guarantee of restoration. In order to have a revoked license reinstated, you must satisfy the Secretary of State that reinstatement is warranted
Your suspension has nothing to do with your court prosecution for DUI. In Illinois, you can be found not guilty of DUI in court but still have a suspended license, or you can have your suspension lifted but still be convicted and have a license revoked. It is illegal to drive in Illinois with a blood alcohol concentration (BAC) of .08 percent or more. However, you can be convicted of DUI with a lower BAC level if your driving ability is impaired.
If you have had your license suspended you can apply for a Monitored Device Driving Permit (MDDP). This will allow you to drive with a BAIID installed until your suspension is over. If your license has been revoked, you cannot apply for an MDDP, and the revocation cancels any MDDP you might have received before your conviction. You can, however, apply for a Restricted Driving Permit, or RDP in Illinois. A BAIID will usually be required as a condition of the RDP.
There is a difference between the two types of Illinois licenses. An MDDP will allow you to drive anywhere at any time while an RDP lets you drive from home to work, including work-related duties. An RDP also lets you take yourself or your family members for medical care, to alcohol or drug treatment facilities, or to school.
PLEASE NOTE: Driving without a BAIID during your suspension in Illinois is a Class 4 Felony, punishable by jail terms of up to three years and fines up to $25,000. The cost of a LifeSafer Ignition Interlock is much less and a BAIID must be installed on all vehicles you wish to operate. For more details, visit the Illinois Secretary of State's website.
If this is your 2nd or higher offense in Illinois, you will be applying for a Restricted Driving Permit (RDP). Multiple DUI arrests will require either a formal or informal hearing. Informal hearings will be at regional Drivers Services facilities. Formal hearings are requested in writing with a $50 filing fee.
Illinois Ignition Interlock Resources
State of Illinois Ignition Interlock Information: https://www.cyberdriveillinois.com/departments/BAIID/baiid.html
Single-State Step
If your license was suspended as a result of a conviction, you must apply for a restricted driving permit at the IL court in which you were convicted.
Complete any alcohol/drug education and/or treatment programs as ordered by the court.
File proof of financial responsibility (SR-22 form) prior to reinstatement, pay a $500 reinstatement fee, and pass the driver's license exam.
How much does an interlock cost in Illinois?
You can expect to pay about $3 per day on average in Illinois for a breath alcohol ignition interlock (BAIID). You may look for a cheaper blow and go device out there, but you may not get the value out of it as you do with LifeSafer.
Every situation and state is unique, please consult with your attorney or your state licensing authority to confirm your requirements and obligations.
The information provided on this website does not, and is not intended to, constitute legal advice; instead, all information, content, and materials available on this site are for general informational purposes only. Information on this website may not constitute the most up-to-date legal or other information. This website contains links to other third-party websites for the convenience of our readers. Links from Car Breathalyzer Help to other sites, or from other sites to the Car Breathalyzer Help, do not constitute an endorsement by Car Breathalyzer Help.