Car Breathalyzer Devices, also called Ignition Interlock Devices (IID), are a small device that is about the size of a cell phone. The device is connected to your vehicle's ignition system. You can find your local ignition interlock installer below.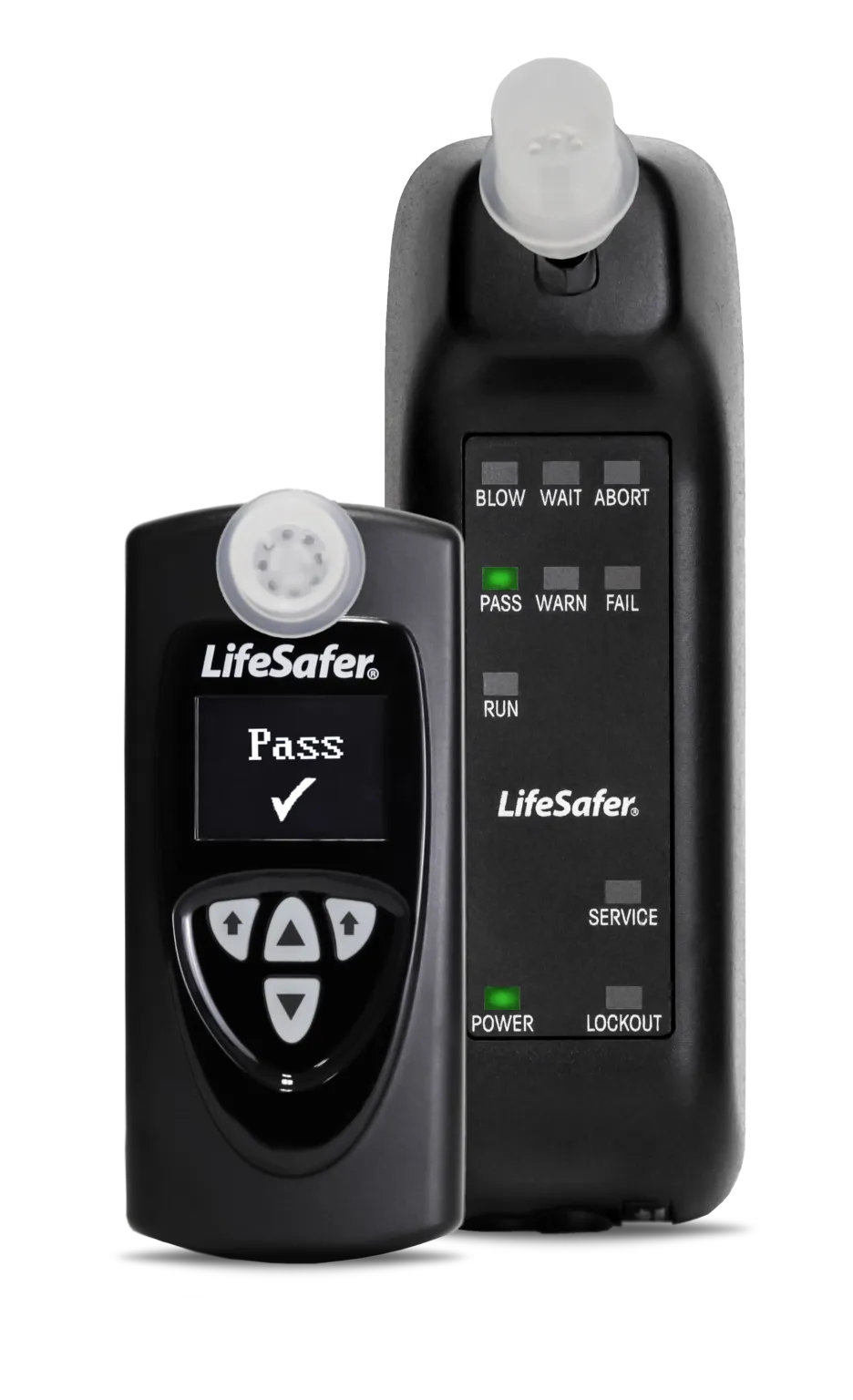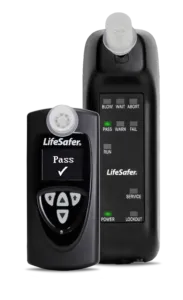 Kansas Ignition Interlock DUI Laws
Kansas ignition interlock laws require that any driver convicted of driving under the influence (DUI) must install an ignition interlock device, including an electronic log device, on every vehicle they own or which is registered to them. A chart of license actions can be found here.
When you are arrested for a DUI in Kansas your license can be suspended in two different ways:
Administrative: This happens automatically if you fail a breath test, or refuse to take one. You have 14 days after arrest to request a hearing to contest your suspension.
Judicial: This occurs when you are sentenced by a court after a trial or plea agreement.
Administrative penalties for a first DUI offense (failed breath test) in Kansas are a 30-day suspension, followed by a 330-day period in which an ignition interlock can be used to regain driving privileges. For 2nd through 4th offenses, there is a one-year suspension and a one-year period with interlock. A 5th offense carries a penalty of permanent revocation. For refusal to take the breath test, suspensions run between one year and a lifetime, depending on your record of offenses. For 3rd and subsequent DUI offenses, there is a one-year period of post-release supervision. In addition to fines, you are responsible for court costs. You must provide proof after completing an alcohol treatment program before your driving privileges are restored. There are additional penalties in Kansas for DUI if you were driving with a child under 14, as well as for involuntary manslaughter. You can find out more on the KS Department of Revenue website.
Kansas Ignition Interlock Resources
Kansas Department of Revenue Suspended License Solutions Support: https://www.ksrevenue.org/dovsuspended.html
Single-State Step
You will receive a letter from the Kansas DMV, stating how long your ignition interlock is required. Keep this letter. It will serve as your license after your interlock is installed.
Check the status of your driving license online.
Download and complete KS application for a restricted interlock license.
Submit your application along with the $100 fee to:

Division of Vehicles
Driver Solutions
PO Box 12021
Topeka, KS 66612-2021

You will receive notice of your application being approved or denied.
How much does an interlock cost in Kansas?
For an ignition interlock (IID) in the state of Kansas, expect to pay about $3 per day on average. It's easy to go for the cheapest blow and go device, but wouldn't you rather get an IID with the best value? That's what you get with LifeSafer.
Every situation and state is unique, please consult with your attorney or your state licensing authority to confirm your requirements and obligations.
The information provided on this website does not, and is not intended to, constitute legal advice; instead, all information, content, and materials available on this site are for general informational purposes only. Information on this website may not constitute the most up-to-date legal or other information. This website contains links to other third-party websites for the convenience of our readers. Links from Car Breathalyzer Help to other sites, or from other sites to the Car Breathalyzer Help, do not constitute an endorsement by Car Breathalyzer Help.