Car Breathalyzer Devices, also called Ignition Interlock Devices (IID), are a small device that is about the size of a cell phone. The device is connected to your vehicle's ignition system. You can find your local ignition interlock installer below.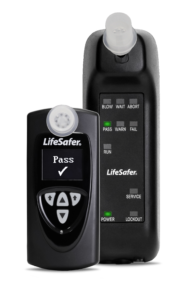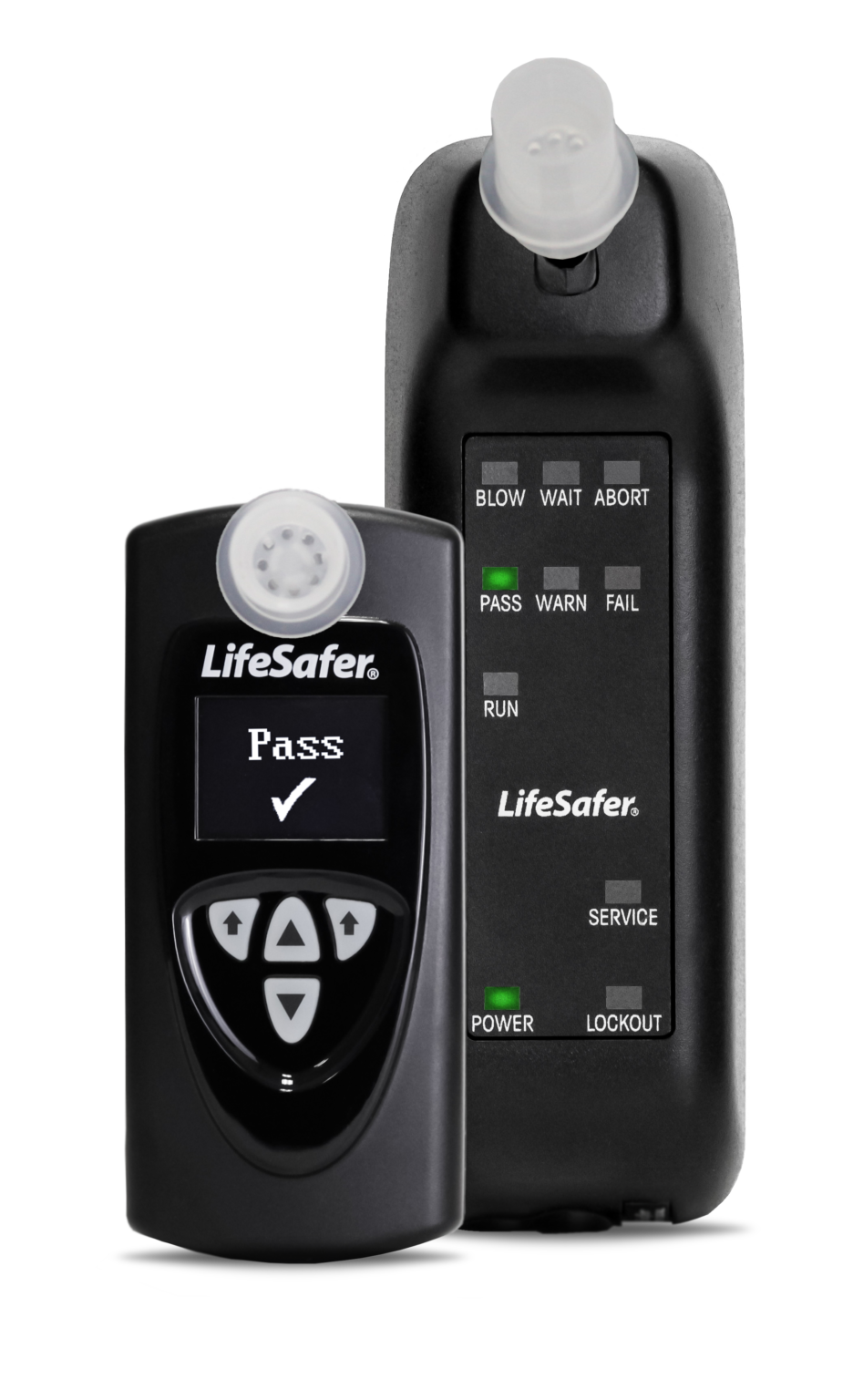 Information on Michigan's OWI and Ignition Interlock Laws
Michigan law requires a mandatory six-month driver's license suspension if a driver has a blood alcohol concentration (BAC) of .08 or higher, even for a first conviction. That period increases to one year with a BAC of .17 or higher.
You can apply to have driving privileges restored by the Michigan Driver Appeal and Assessment Division (DAAD) of the Michigan Secretary of State, after serving 30 days of your suspension. Provided your petition with the DAAD is successful and if you were convicted with a BAC level between .08 and .17 you may be ordered to have a breath alcohol ignition interlock device (BAIID) installed on any vehicle you own or intend to drive. An interlock is mandatory for drivers convicted at a higher BAC level.
Drivers considered Habitual Offenders (two or more convictions within seven years, or three or more within 10 years) will have their licenses revoked. After a period of revocation, a Habitual Offender may be eligible for a restricted license, in which case a BAIID will be required.
The ignition interlock will be installed for a minimum of one year and monitored every month. The interlock must be installed on any vehicle you own or intend to drive. A restricted license will be granted once it has been verified that an interlock has been installed. If you intend to drive a vehicle owned by your employer, the employer will be notified about your interlock requirement, but won't be required to install an interlock on the work vehicle. This exception to the interlock requirement does not apply if you are self-employed and use the vehicle for personal and business purposes.
In addition to license action, other penalties in Michigan include court to order participation in, and successful completion of one or more rehabilitation programs, including alcohol treatment or a self-help program, or another program the court decides is appropriate. The court must order this rehabilitation if the defendant has one or more prior convictions, or is convicted of High BAC. You must also serve five days to one year of consecutive jail time, or 30 to 90 days of community service, or both for the 2nd conviction of drunk or drugged driving.
There are harsher license sanctions of revocation and denial for persons with multiple drunk or drugged driving convictions. There's also a reinstatement fee of $125 if your driver's license was suspended, revoked, or restricted.
For more information, please review Michigan's official state webpage here.
Michigan Ignition Interlock Resources
Michigan Interlock Laws: https://www.michigan.gov/sos/0,4670,7-127-1627_8665_9070-21501–,00.html
Single-State Step
Upon conviction, the Michigan Secretary of State's office is notified by the court of your suspension and will send you an Order of Suspension. This document also includes instructions on how to obtain a restricted license after 45 days.
Submit proof of installation to the MI Secretary of State's office and your driving record will be updated to reflect the restriction.
How Do I Get My License Back in Michigan After an OWI?
Michigan law requires a mandatory six-month driver's license suspension, even for a 1st conviction. That period increases to one year with a BAC level of .17 or higher. You may be eligible for an interlock restricted license after 45 days of suspension.
How much does an interlock cost in Michigan?
Michigan residents will pay about $3 per day on average for an LifeSafer breath alcohol ignition interlock device (BAIID). While a cheap breathalyzer is appealing, it may not be the best option. What you need is reliability, and you are assured that with LifeSafer.
Each BAIID is finely tuned & tested before it heads to your local service center in MI, where a skilled technician will install it in your vehicle. These technicians can install a device in any vehicle thanks to the latest techniques they've learned. And when you need it most, LifeSafer offers unbeatable customer service. That's how you know LifeSafer is committed to your program's success.
Every situation and state is unique, please consult with your attorney or your state licensing authority to confirm your requirements and obligations.
The information provided on this website does not, and is not intended to, constitute legal advice; instead, all information, content, and materials available on this site are for general informational purposes only. Information on this website may not constitute the most up-to-date legal or other information. This website contains links to other third-party websites for the convenience of our readers. Links from Car Breathalyzer Help to other sites, or from other sites to the Car Breathalyzer Help, do not constitute an endorsement by Car Breathalyzer Help.