Car Breathalyzer Devices, also called Ignition Interlock Devices (IID), are a small device that is about the size of a cell phone. The device is connected to your vehicle's ignition system. You can find your local ignition interlock installer below.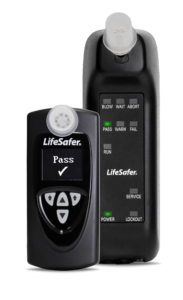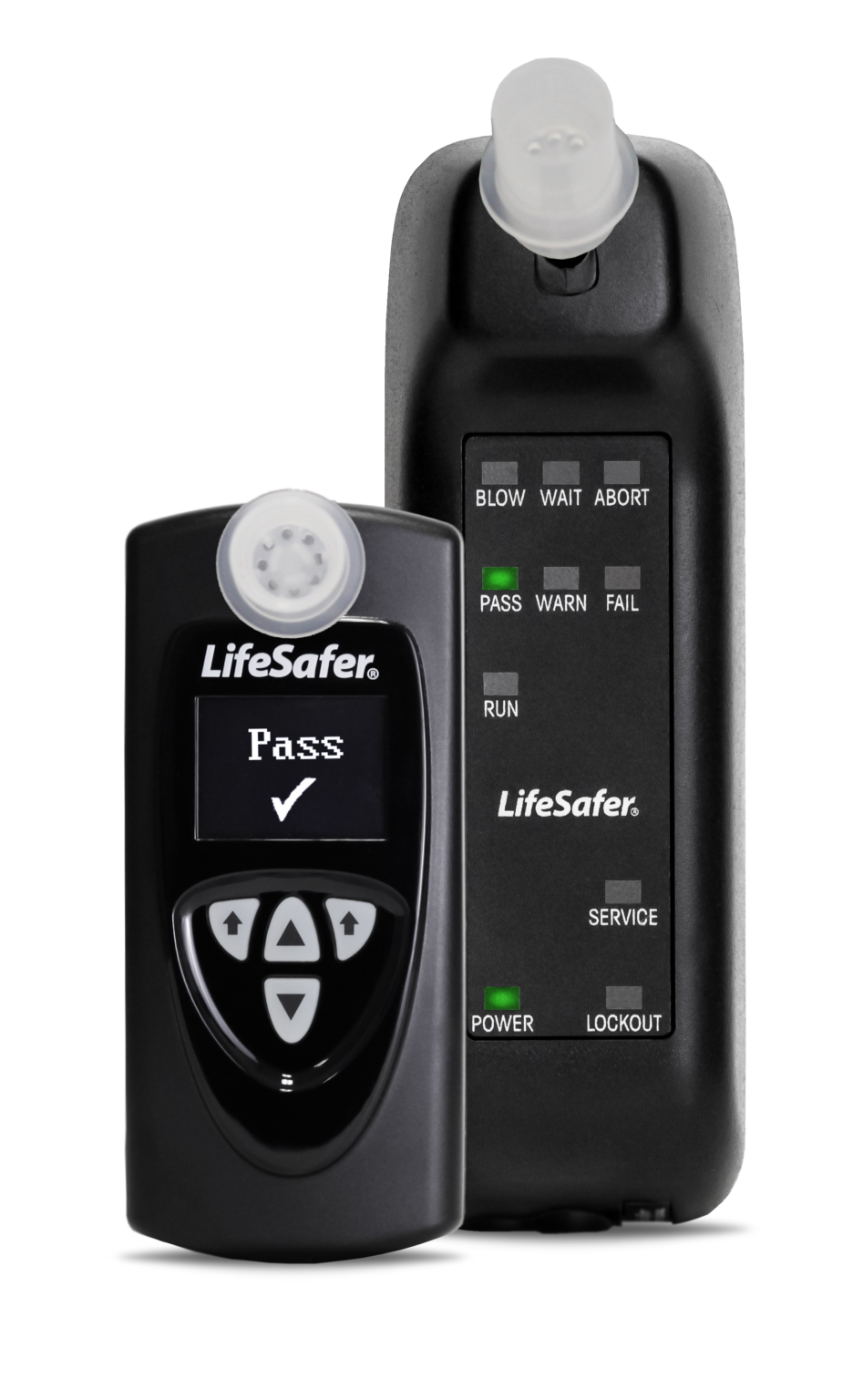 Information on Minnesota Ignition Interlock and DWI Laws
Minnesota Ignition Interlock laws require drivers with any first-time alcohol offense with a blood alcohol concentration (BAC) level under 0.16 to lose their ability to drive for 90 days. There are three options if this applies to you.
You can install an ignition interlock (in-car breathalyzer) and receive an ignition interlock restricted license will full driving privileges; After 15 days without driving, you can apply for a limited license that will allow you to drive to and from work, school, treatment, abstinence support groups meetings, court, and probation. You are limited to driving 60 hours and no more than six days per week with this type of license. You cannot drive for the full 90 days.
If it is your 1st alcohol offense but you had a BAC of 0.16 or greater, you cannot drive for one year, but you have two options. You can install an ignition interlock and you will be able to drive just as you did before or go without driving for one year.
If you refused to take an alcohol test at the time of your arrest, you will not be able to drive for one year, but you can install an ignition interlock, wait 15 days and apply for a limited license with restrictions on where you can drive and how much driving you can do.
If this is a 2nd offense in 10 years or a 3rd offense on record (revoked status) with a BAC under 0.16, there is a one-year suspension. The only way to continue driving is to install an ignition interlock device. If your BAC was over 0.16 or if you refused to take a BAC test at the time of your arrest, you will not be able to drive for two years unless you install an ignition interlock.
If your License is "Canceled and Denied as Inimical to Public Safety," your 3rd offense within 10 years or 4th offense on record results in three years minimum loss of driving privileges. A 4th offense within 10 years results in four years minimum loss of driving privileges. And a 5th or subsequent offense results in six years minimum loss of driving privileges.
In addition to these administrative sanctions, if you are convicted by a court or plead guilty, you face additional penalties. For a 1st conviction, the criminal sanctions are up to 90 days in jail and/or a fine of $1,000. A full chart of the administrative and criminal consequences of DWI in Minnesota is available here.
How Do I Get My License Back in Minnesota After a DWI?
Michigan law requires a mandatory six-month driver's license suspension, even for a 1st conviction. That period increases to one year with a BAC level of .17 or higher. You may be eligible for an interlock restricted license after 45 days of suspension.
How much does an interlock cost in Minnesota?
In the Land of 10,000 Lakes, expect to pay $3 per day, the same as the national average. You could search all over for the cheapest breathalyzer out there, there's a lot to be said for a device that offers multiple benefits like great customer service, quality devices, and stellar service technicians.
LifeSafer IIDs are precisely tuned & calibrated before they are installed in your vehicle. Licensed and highly trained technicians at your Minnesota center use the latest techniques to install your interlock to perfection. Should you need assistance, our customer service specialists are ready to provide the support you need.
Single Step State
Visit MN DVS to complete the following: Pass the DWI knowledge test, pay the $680 reinstatement fee, and apply for a new Class D driver's license and pay the application fee. Keep your receipts for the reinstatement fee and application fee as you may need to submit them in the future.
Go online to complete and upload the ignition interlock forms, including the Ignition Interlock Participation Agreement, Certificate of Insurance for the vehicle(s) to be equipped with the device. If required, sign and notarize the Special Review Awareness form. You can also mail, drop off or fax your completed paperwork
Mail to:
Driver and Vehicle Services Ignition Interlock Unit
445 Minnesota Street, Suite 177
Saint Paul, Minnesota 55101
Or
Fax to: 651-797-1299
Or
Email to: [email protected]
Every situation and state is unique, please consult with your attorney or your state licensing authority to confirm your requirements and obligations.
The information provided on this website does not, and is not intended to, constitute legal advice; instead, all information, content, and materials available on this site are for general informational purposes only. Information on this website may not constitute the most up-to-date legal or other information. This website contains links to other third-party websites for the convenience of our readers. Links from Car Breathalyzer Help to other sites, or from other sites to the Car Breathalyzer Help, do not constitute an endorsement by Car Breathalyzer Help.