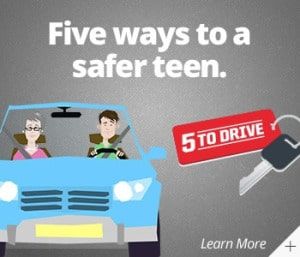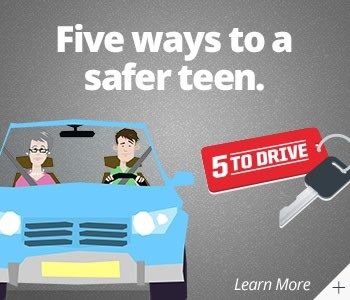 Every two minutes in America, someone is injured in a drunk driving crash, and every day, 28 people die from drunk driving accidents. Car accidents are the number one killer of teens aged 14-18.
The National Highway Transportation Safety Administration (NHTSA) supports all efforts to educate teenagers about driver safety, and the dangers of driving while intoxicated. This year, during National Teen Driver Safety Week, NHTSA is focusing on "Five Ways to a Safer Teen," including:
All passengers and the driver should wear a seat belt.
No cell phone use while driving.
No extra passengers.
No speeding.
No drinking alcohol.
It can be easy to believe your teen is driving safely, without alcohol, or while using a seat belt. But, far too often, teenagers are more likely say one thing and do the opposite – with deadly results. No matter how responsible and well-behaved you think your kids are, you still need to talk to them about the dangers of drunk driving and all other driving safety issues. Even better, you can be an example of driving safety and go over your own habits with your teenager. You may be surprised at how many times you "fail" the driving safety test in front of your teen, but, you can also show him or her that changing those habits isn't difficult – and is for everyone's safety.
Teens are still developing and don't always act like responsible adults. Even adults struggle with that, at times. The best way to get a teenager to pay attention to driving safety is for you to be a safe driver and be a role model and talk to your teenager about driving safety. The teenage years are marked with opportunities for growth and success, with more freedom gained each year. For National Teen Driver Safety Week, make sure your teenager is prepared for the responsibility of driving, and help keep our roads safe from dangerous driving behaviors.