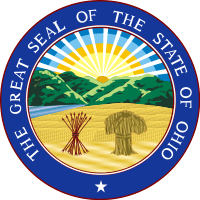 Ranked by Mothers Against Drunk Driving (MADD) as the 32nd state with the highest percentage of drunk driving fatalities, Ohio has seen only a slight reduction in DUI-related deaths. While the percentage of total traffic fatalities involving alcohol dropped from 41 percent in 2002 to 31 percent in 2011, 2011's 316 drunk driving-related fatalities is no far cry from the average of 395 DUI deaths that occurred each year from 1998 to 2002.
Despite frequently changing the provisions of their drunk driving laws, including replacing DUI and OMVI (operating a motor vehicle under the influence) violations with an OVI (operating a vehicle under the influence of alcohol) violation, Ohio has yet to expand their ignition interlock law to include mandatory installation of the device for all drunk driving offenders. MADD continues to urge the state to revise the law in order to significantly reduce OVI-related fatalities.
DUI Laws
Anyone who operates a vehicle in Ohio with a blood alcohol concentration (BAC) of 0.08 or higher is charged with OVI. The legal limit for drivers under the age of 21 is 0.02. Second and third OVI offenses within 6 years are misdemeanors while fourth or subsequent offenses within 6 years are 4th degree felonies. All OVI offenses are punishable by a fine, jail time, and driver's license suspension, the amount of which depends on the number of previous offenses:
Fine: $375-$1,075 (1st offense) to $1,350-$10,500 (4th+ offenses)
Jail time: 3 days-6 months (1st offense) to 60 days-1 year in local prison or 6 months-30 months in state prison (4th+ offenses)
License suspension: 6 months-3 years (1st offense) to 3 years to life (4th+ offenses)
Consequences increase if the OVI offender's BAC is over 0.17, and some repeat offenders also face vehicle restrictions, such as immobilization or forfeiture. Other consequences can include restricted driving privileges, house arrest with electronic monitoring, and mandatory participation in a driver's intervention program or alcohol assessment and/or treatment program. For detailed OVI consequences, including sentencing for repeat OVI felony offenders, view 4511.19 of the Ohio Revised Code.
Driver's License Suspension & Ignition Interlock Laws
In addition to the license suspension ordered by the court after OVI conviction, anyone charged with OVI faces an immediate administrative license suspension that ranges from 90 days to three years. Currently, only repeat offenders are required to install an ignition interlock in their vehicle.