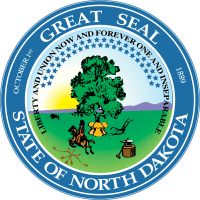 In 2011, North Dakota had 64 drunk driving-related fatalities, according to Mothers Against Drunk Driving (MADD). While that number might seem low, drunk driving-related fatalities made up 43 percent of total traffic deaths that year. In an effort to curb drunk driving, the state passed a handful of tough new DUI laws that went into effect this summer. While the state still does not require ignition interlocks for convicted drunk drivers, North Dakota enacted a 24/7 Sobriety Program, which requires daily alcohol screenings, in 2009 that has proven to be highly effective. According to the North Dakota Attorney General's office, 98% of enrolled drunk drivers successfully complete the program. Under the new laws, all repeat offenders are now required to enroll in the program.
DUI Laws
Anyone who operates a vehicle with a blood alcohol concentration (BAC) of 0.08 or higher in North Dakota is charged with driving under the influence (DUI), punishable by a fine, jail time, driver's license suspension, and alcohol assessment. An offense is considered a repeat offense if it occurs within 7 years of a prior offense.
1st Offense (BAC below 0.16): $500 fine; 91-day license suspension
1st Offense (BAC of 0.16 or higher): $750 fine; 2 days in jail or 10 hours of community service; 91-day license suspension
2nd Offense: $1,500 fine; 10 days in jail; 365-day license suspension
3rd Offense: $2,000 fine; 120 days in jail; 2-year license suspension
4th and Subsequent Offenses (Felony): $2,000 fine; 1 year and 1 day in jail; 2-year license suspension
All repeat offenders must participate in the 24/7 Sobriety Program (1 year after 2nd and 3rd offenses and 2 years after 4th and subsequent offenses). Offenders must submit to an alcohol test twice a day to ensure sobriety.
If the drunk driver committed the offense while`a minor was in the vehicle, the fine and jail time increase to $2,000 and 1 year. If the offense results in the serious injury or death of another person, the DUI is elevated to a felony, punishable by up to 5 years in jail for injury and up to 20 years in jail for death.
Ignition Interlock Law
Currently, ignition interlock installation is not mandatory in North Dakota. However, an interlock may be required at the discretion of the judge.