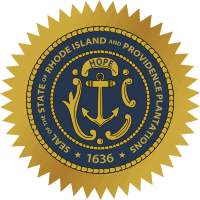 Ranking as one of the highest states for alcohol-related traffic deaths over the past few years, according to Mothers Against Drunk Driving (MADD), Rhode Island had 24 drunk driving-related fatalities in 2011, making up a whopping 37 percent of total traffic deaths that year. The state could greatly benefit from an ignition interlock law, but interlocks are only ordered at the discretion of the judge and only for repeat offenders. In 2012, the House passed a bill that would require interlocks for first-time offenders with a blood alcohol concentration (BAC) of 0.15 or higher and all repeat offenders. However, the Senate failed to act on the legislation.
DUI Laws
Anyone who operates a vehicle with a BAC of 0.08 or higher in Rhode Island is charged with driving under the influence (DUI), punishable by a fine, jail time, community service, and driver's license suspension. An offense is considered a repeat offense if it occurs within 5 years of a prior conviction.
1st Conviction: $100-$300 fine; up to 1 year in jail; 10 to 60 hours community service; 30- to 180-day license suspension
2nd Conviction: $400 fine; 10 days to 1 year in jail; 1- to 2-year license suspension
3rd and Subsequent Convictions (felony): $400 fine; 1 to 3 years in jail; 2- to 3-year license suspension
Consequences increase if the offender's BAC is 0.15 or higher. All convicted drunk drivers are also required to participate in an alcohol abuse assessment and, if needed, treatment.
Ignition Interlock Laws
Ignition interlocks are not required for drunk drivers in Rhode Island. However, the judge may order repeat offenders to install the device for a period of 1 to 2 years after a second conviction or 2 years after third and subsequent convictions.