Car Breathalyzer Devices, also called Ignition Interlock Devices (IID), are a small device that is about the size of a cell phone. The device is connected to your vehicle's ignition system. You can find your local ignition interlock installer below.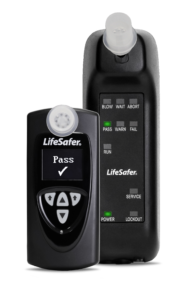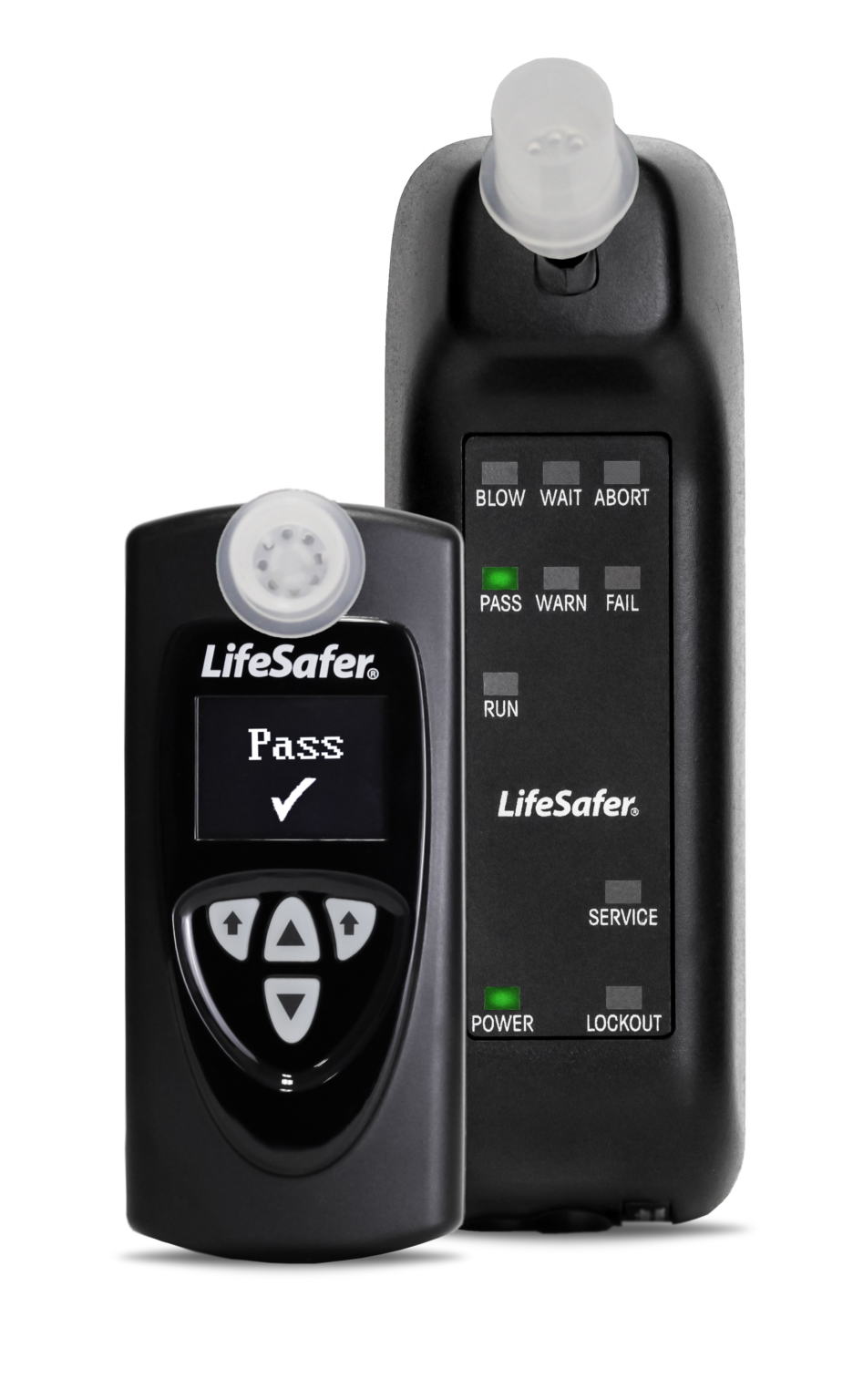 Information on Texas' DUI and Ignition Interlock Laws
Texas law usually allows you to drive immediately and avoid suspension by installing an ignition interlock. Your probation or parole officer will advise you of any pretrial need for an ignition interlock.
If you are convicted of a DWI in Texas (a court finds you guilty or you enter a plea agreement), you will be subject to jail time. Penalties are enhanced for multiple offenses and operating under the influence with a child passenger. Visit TXDOT.gov for detailed information.
A restricted interlock license authorizes you to operate a motor vehicle equipped with an ignition interlock device (IID). When the department receives a court order restricting your ability to operate a motor vehicle equipped with an IID, your driving privilege will be canceled unless an IID is obtained and installed on your vehicle and/or any vehicle you use, and a restricted interlock license is obtained. The cancellation takes effect on the 30th day from the date the department provides you with notice.
To check the status of your driver's license or to determine if you are eligible for reinstatement, visit the Texas License Eligibility website. This page will provide you with information on what you will need to reinstate your driver's license or driving privilege, including any fees you may owe. Once all compliance items have been processed and your mandatory suspension period has ended, your driver eligibility status will be updated to reflect "eligible".
How much does an interlock cost in Texas?
The cost of an ignition interlock (IID) in Texas is similar to the national average of roughly $3 per day. It's good to be cost-conscious, but there is much to consider when shopping around for a car breathalyzer. A LifeSafer interlock device goes beyond the purchase price with unbeatable customer service and installation expertise that makes our devices the best value and quality in the industry.
Technicians at the Texas installation centers use their continuous training in the latest installation techniques and calibration protocols so that every installation proceeds smoothly, no matter what vehicle you drive.
Texas Ignition Interlock Resources
Texas Department of Public Safety Ignition Interlock Information
https://www.dps.texas.gov/driverlicense/ignitioninterlock.htm
Texas Licensing Eligibility Portal
https://txapps.texas.gov/txapp/txdps/dleligibility/login.do
TX Driver License FAQs
https://www.dps.texas.gov/DriverLicense/faqs/index.htm
State Steps
When released on bond (pre-trial bond), if ordered to install IID by the state of Texas, call LifeSafer within 24 hours to schedule an immediate installation. You may only have 72 hours in some courts to install the device. Proceed to Step 4 if this applies to you.
After conviction, you will be ordered to have an interlock for probation. Call LifeSafer Ignition Interlock at 800-634-3077 immediately to schedule installation as soon as possible.
For your convenience, submit both the restricted interlock license fee and any reinstatement fees owed together to the following address for processing:

Texas Department of Public Safety ATTN Central Cash Receiving
PO BOX 15999
Austin, Texas 78761

You must include your name, date of birth, and driver's license number on all documents so your record can be properly identified. Once the department has received your request for an interlock license, including all necessary payments, please allow 21 business days for processing.
Every situation and state is unique, please consult with your attorney or your state licensing authority to confirm your requirements and obligations.
The information provided on this website does not, and is not intended to, constitute legal advice; instead, all information, content, and materials available on this site are for general informational purposes only. Information on this website may not constitute the most up-to-date legal or other information. This website contains links to other third-party websites for the convenience of our readers. Links from Car Breathalyzer Help to other sites, or from other sites to the Car Breathalyzer Help, do not constitute an endorsement by Car Breathalyzer Help.