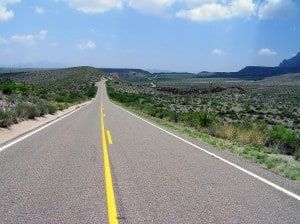 We can all use a little helping hand from time to time, even after we've been convicted of drinking and driving. In Texas, even for a first-time DWI conviction, you're looking at plenty of court fines and fees, a potential car breathalyzer or ignition interlock requirement and even an annual cost to retain your license. Since you need to work, and need a way to get yourself there, you really need that ignition interlock… but, affording it might be a little more than you can take. Fortunately, you're in luck, because Texas does offer financial assistance for those in need of an ignition interlock device.
Normally, a DWI offender in Texas is completely responsible for their ignition interlock requirement, from the installation to the maintenance appointments and the de-installation. But, if you can prove to the court that you have a need for financial assistance, you could qualify for a break in the cost of the device. That is, you'll still pay the same total amount, but, you'll be given an extended payment agreement of that amount. That way, you are still committing to the device, but, you're not falling behind in your payments or refusing the device entirely. Texas sees ignition interlocks as solutions to keep you working after a DWI and will help keep you on the road, and sober, whenever possible.
Faced with the cost of an ignition interlock or the penalties for driving illegally, your best bet is to explore your options for financial assistance if you cannot afford an ignition interlock in Texas. There's no reason to think that you can get around your requirement and not face even harsher penalties (like even more money out of your pocket) if you're caught behind the wheel without a court ordered ignition interlock. You took a similar risk once, and after a DWI in Texas, following your court order is the best help you can give to yourself to stay out of trouble and on the road to recovery.