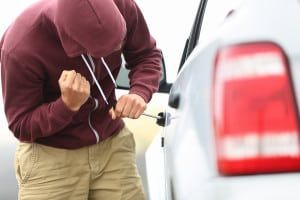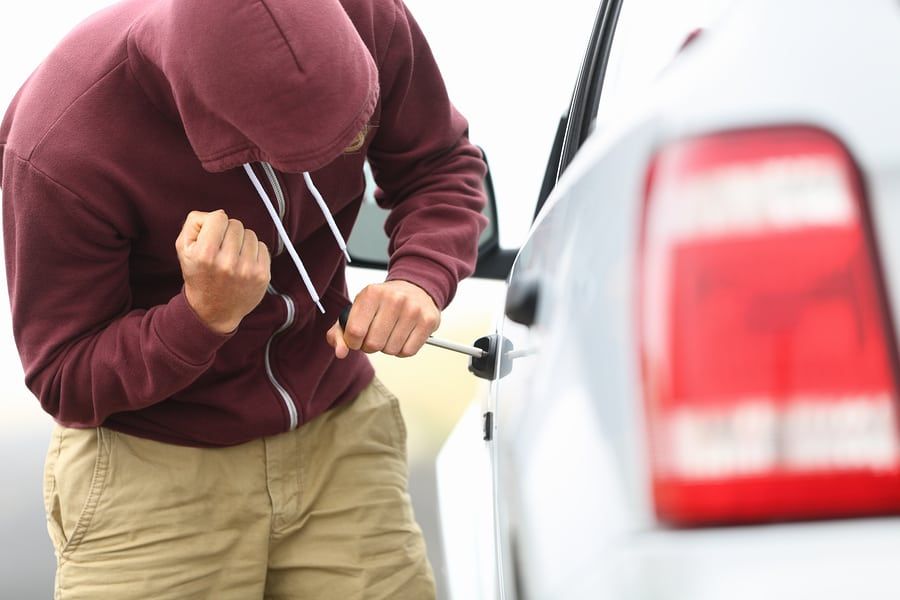 For many of us, our car is our primary mode of transportation and an absolutely necessary part of our daily lives. When that indispensable piece of your life is stolen, the time, money, and sense of security lost can be devastating. You might think vehicle theft will never happen to you, but thousands of unsuspecting people experience car theft every day.
According to the National Highway Traffic Safety Administration (NHTSA), one motor vehicle is stolen every 44 seconds in the United States, and 40-50% of vehicle theft is due to driver error, such as leaving keys in the ignition or the doors unlocked.
While most car thefts occur during the months of July and August, vehicle theft can happen at any time. Fortunately, there are steps you can take to prevent your car from being stolen. Follow these vehicle theft prevention tips to make your car as theft-proof as possible:
Don't leave your key in or on your vehicle. Always take it with you.
Close and lock all windows and doors when parked.
Park in a garage, if possible, or in well-lit areas.
Never leave valuables in your vehicle. If you must leave valuables in the car, keep them hidden in the trunk or under the seats.
Don't leave the area your vehicle is in while it's running.
Equip your car with visible and audible theft prevention devices, such as an alarm system, and/or immobilizers, such as smart keys and fuel cut-off devices.
Install a tracking and recovery system to ensure easy traceability and quick recovery.
Finally, don't underestimate your vehicle's desirability. Your car itself might not be worth much, but many thieves steal cars for parts or break into cars for valuable items drivers and passengers leave behind. Popular parts and items include the engine, transmission, air bags, radios, GPS units, MP3 players, laptops, and purses. While most car parts are federally required to be marked with a vehicle identification number (VIN) used to deter theft or identify, trace, and recover stolen parts, other car parts, such as air bags, batteries, and rims, aren't required to be marked but are still desired among thieves.
For more resources on vehicle theft, theft prevention, and what to do if your car is stolen, check out the NHTSA's Vehicle Theft Prevention brochure.