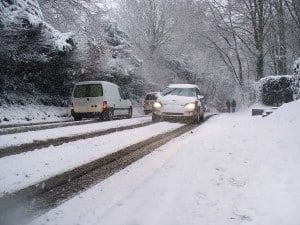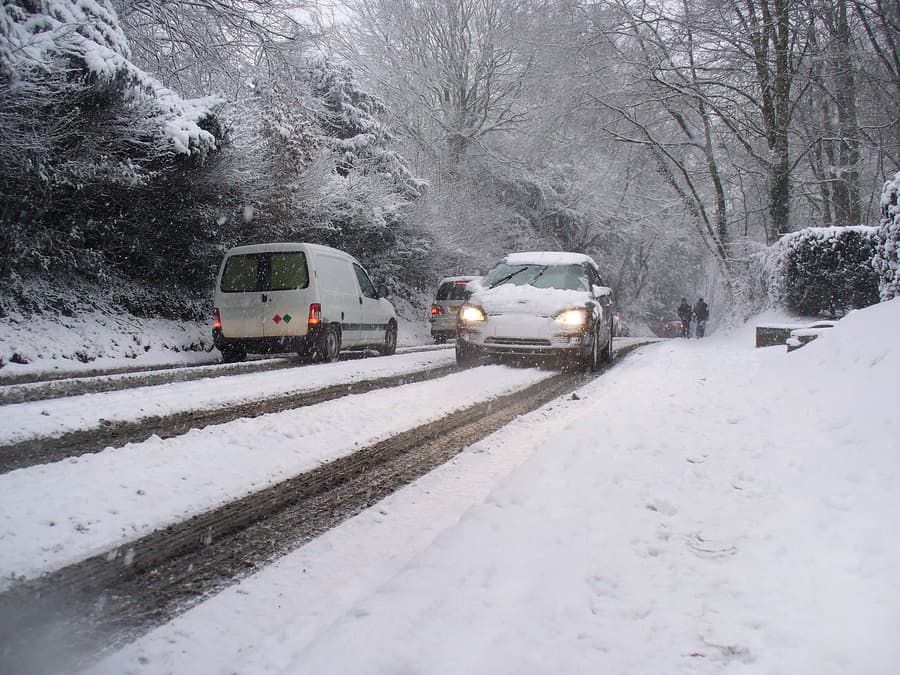 If you live far enough South, you're good to go with your all-season tires, but if you're a bit further North, where winter means icy roads and lots of snow, you might face this big question every winter: Should I swap my all-season tires for winter tires? Let's take a look at each type of tire to help you decide which tire is best for winter roads.
Nearly every vehicle sold in the U.S. comes equipped with all-season tires, or tires that are designed for use in every season. All-season tires were created in the late 70s to eliminate the hassle of changing one's tires every winter. However, when Popular Mechanics tested both all-season and winter tires in the harsh winter conditions of Minnesota, they found that all-season tires lack the traction needed for wintry roads.
All-season tires are made from harder rubber compounds for longer wear and traction in a variety of weather conditions. For example, drainage channels limit hydroplaning while fewer grooves offer better dry-surface grip.
Designed specially for winter weather conditions, from snow and slush to cold, dry roads, winter tires are made with softer rubber compounds to maintain flexibility during cold weather. They also feature deep grooves designed to efficiently clear snow and slush and razor-thin grooves designed to grip tiny variations in slick surfaces. Winter tires also offer extra traction, enhanced braking performance, and better handling in snow, slush, and ice.
Popular Mechanics suggests switching to winter tires if you live north of the Mason-Dixon line and offers other guidelines for making the switch:
Buy four winter tires, as replacing only the tires on the drive end can be dangerous.
Switch to winter tires around Thanksgiving and switch back to all-season tires around Easter.
Store your winter tires in a cool, dry are out of the sun during the warm seasons. You might also want to wrap them in black plastic bags to reduce oxidation.
Remember that investing in two sets of tires halves the wear, so avoid seeing the extra set of tires as an extra expense.
And whether or not you switch your tires, drive safely this winter by slowing down, doubling your following distances, anticipating traffic changes, and giving yourself extra time to reach your destination.