Car Breathalyzer Devices, also called Ignition Interlock Devices (IID), are a small device that is about the size of a cell phone. The device is connected to your vehicle's ignition system. You can find your local ignition interlock installer below.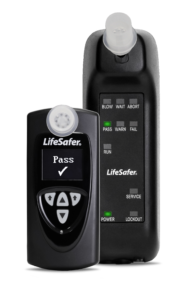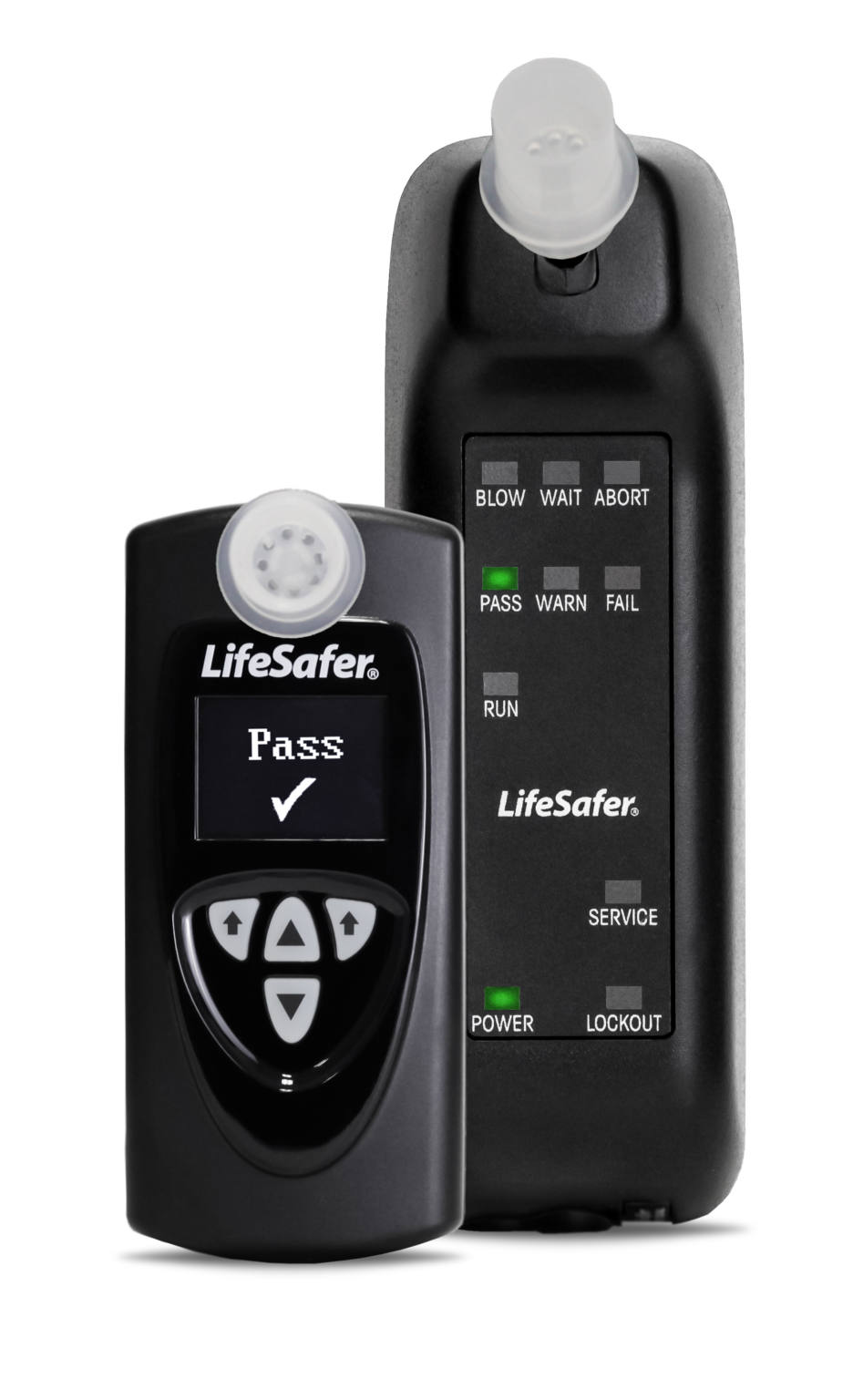 Info on Wisconsin's OWI and Interlock Laws
If you are arrested for OWI in Wisconsin, you face both administrative and criminal actions. The administrative law suspends your license immediately if your blood alcohol concentration (BAC) is measured greater than .08. The arresting officer issues a notice of intent to suspend and you have 10 days during which to request a review of the suspension. If no review is requested, or if a review is held and the suspension is upheld, the suspension takes effect 30 days after the notice date on the Notice of Intent to Suspend form. If you refuse to take a chemical test at the time of arrest, you must install an ignition interlock and it will be required for one year.
You must still go through the usual court procedures for the OWI arrest, which may result in additional sanctions against your ability to drive. In Wisconsin, you may petition for an occupational license immediately under an administrative suspension. The suspension is for a period of six months.
Wisconsin ignition interlock laws require an ignition interlock device (IID) to be installed in the vehicles of all repeat OWI offenders, all first-time OWI offenders with a BAC of .15 or more, and all drivers who refuse to provide a breath or blood sample for a chemical test at a traffic stop. Penalties for all offenses are doubled if there was a minor under 16 in the vehicle and there's a driver improvement surcharge of $355.
A first-offense OWI in Wisconsin is a misdemeanor charge which carries a penalty of a $300 fine and a suspended license.
A 2nd OWI within 10 years is a misdemeanor charge which carries penalties that include a fine of up to $1100, a license suspension of at least one year, and a jail term of between five days and six months.
A 3rd OWI within 10 years is a misdemeanor charge which carries penalties that include a fine of up to $2000, a license suspension of at least one year, and a jail term of between five days and one year.
For the 2nd and 3rd OWI offenses, all vehicles under your name will have to either be immobilized or have an ignition interlock installed.
Visit the Wisconsin Department of Transportation (Wisconsin DOT) website for extensive information on OWI penalties.
How much does an interlock cost in Wisconsin?
In the state of Wisconsin, you're likely going to pay the national average for an ignition interlock (IID), which is $3 a day. While saving money is great, getting a good value is better. If you want to go into a program with great customer service, unbeatable technicians, and the finest devices, LifeSafer is the ideal choice.
LifeSafer IIDs are the gold standard for interlock with each device being thoroughly calibrated before making it to your WI installation center. From there, a licensed technician will be at the ready to install your device using the latest techniques. Plus, you also have access to incredible customer service representatives and reporting specialists ready to help when you need it.
LifeSafer is committed to bringing this type of value to our customers so that your program is a success. Let us help you get back on the road.
Wisconsin Ignition Interlock Resources
Check your Wisconsin License Status here: https://wisconsindot.gov/Pages/online-srvcs/other-servs/status-check.aspx
State Steps
Check your driver's license status to know if your license is valid, suspended, revoked, or disqualified.

Check your eligibility for reinstatement to determine what conditions need to be met to reinstate your driving privilege in Wisconsin.
Call LifeSafer Ignition Interlock at 800-634-3077

to schedule your

ignition interlock installation

.

Complete a Wisconsin Driver License Application, form MV3001.
Bring completed forms, proof of interlock installation, and any required fees and fines to a driver's licensing office if you are not able to reinstate online.
Every situation and state is unique, please consult with your attorney or your state licensing authority to confirm your requirements and obligations.
The information provided on this website does not, and is not intended to, constitute legal advice; instead, all information, content, and materials available on this site are for general informational purposes only. Information on this website may not constitute the most up-to-date legal or other information. This website contains links to other third-party websites for the convenience of our readers. Links from Car Breathalyzer Help to other sites, or from other sites to the Car Breathalyzer Help, do not constitute an endorsement by Car Breathalyzer Help.