Drunk driving cuts short the lives of thousands of people each year, young and old, rich and poor, famous and obscure. Here are a few well-known people who left the earth before their time – none reached the age of 50 – because they, or someone else, chose to drive drunk.

Princess Diana – In a hideous and preventable accident, possibly the most famous car crash in recent history, Princess Diana's chauffeured sedan crashed in the Pont d'Alma tunnel in Paris. The driver, who had been speeding, was found to have a high level of alcohol in his blood – more than three times the legal threshold for drunk driving under French law. The princess was 36.
Sam Kinison – The boisterous comedian was driving to a performance in Nevada when a pickup truck driven by a teenager crossed the white line and struck him head-on in Needles, California. The teenager, it turned out, was under the influence of alcohol. Kinison was 38.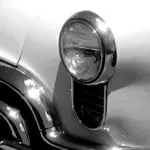 Jackson Pollock – One of the most influential of the Abstract Expressionist painters, Pollock died in a single-car accident in Springs, New York in the summer of 1956. Pollock, who was 44 at the time, had been drinking.
Barak Obama, Sr. – The father of the former President of the United States drove his car into a tree and died in 1982, after a long session of drinking. He was 46. He had lost both his legs in a previous drunk driving accident.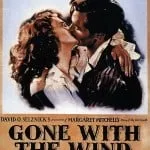 Margaret Mitchell – The journalist and author of Gone with the Wind, was walking with her husband to a movie theater when she was struck by a speeding car in the summer of 1949. The driver was charged with drunken driving, but the public outrage faded quickly. It would take some 30 years before strong laws began to appear to combat drunk driving, which at that time was killing some 25,000 people a year.