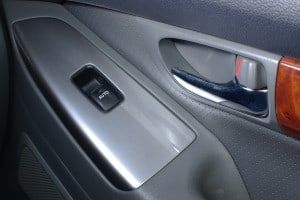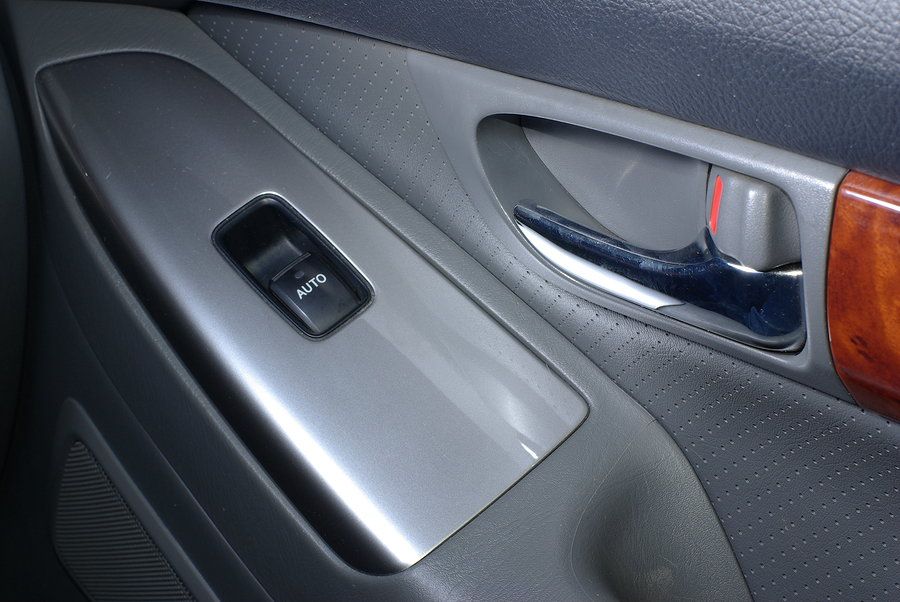 Power windows controlled by the press or flick of a button are a convenient replacement for the window cranks of older vehicles. Their only disadvantage is that their control switches can easily be activated accidentally, causing the window to close on a child's finger, wrist, or hand or even to strangle a child.
According to a 2007 study conducted by the National Highway Traffic Safety Administration (NHTSA), an estimated 2,000 people are treated for power window-related injuries each year. Half of those people are children. KidsAndCars.org further reports that over 50 children, mostly three years old or younger, have been killed by power windows since 1990.
More new vehicles are being equipped with lever switches, which are harder to control by accident because you have to pull the switch up rather than press down. Some new vehicles even have an automatic reversing system (ARS) that reverses a power window when an object is in its path while closing.
However, older vehicles tend to have toggle and rocker switches, both of which can easily activate the window if a child accidentally steps or puts weight on them. According to KidsAndCars.org, just two pounds of force can activate the switch. The organization further reports that windows can exert an upward force of 30 to 80 pounds, but it only takes 22 pounds of force to suffocate or injure an infant.
Prevent power window-related injuries and fatalities by following these safety tips from Safecar.gov:
Notice the design and location of power window switches when you're shopping for a car, especially used cars. If possible, look for new cars with safer lever switches and an ARS. Consumer Reports outlines each type of power window switch and lists which vehicle manufacturers use which type of switch.
Activate the power window lock switch feature, if your car has one.
Never leave your children alone in a vehicle, especially when the car is running, or leave the keys in the car when children are nearby.
Keep your children properly restrained in car seats, booster seats, or seat belts.
Teach your children not to play with window switches or to stand or put weight on passenger door armrests.
Make sure your children's limbs and heads are clear of windows before you close them.