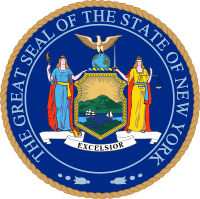 Proposed by Gov. Andrew Cuomo in January and passed by lawmakers earlier this week, the New York budget includes tougher consequences for new drivers convicted of texting while driving.
Under Cuomo's budget proposal, drivers under the age of 21 who are convicted of texting while driving would face a 1-year driver's license suspension. Under the budget passed by lawmakers, drivers who are under the age of 18 or who have a probationary license will face a 120-day license suspension after a first texting-while-driving offense and a 1-year suspension after a second offense. According to Robert Sinclair, spokesperson for AAA New York, the new texting-while-driving consequences are some of the nation's toughest.
Cuomo proposed the changes as part of his and the state's crackdown on distracted driving. By focusing on harsher consequences for new drivers, he hopes to prevent the state's youngest, newest, and least experienced drivers from picking up the bad habit that's seen a significant increase in the state. The New York Department of Motor Vehicles reports that there were 55,130 texting-while-driving tickets issued in 2013, which is a whopping 82% increase from 2012.
With the help of lawmakers, Cuomo has taken texting while driving from a secondary offense to a primary offense since taking office in 2011. In 2013, Cuomo and lawmakers also implemented 60-day license suspension periods for drivers convicted of texting while driving with a learner's permit or junior or probationary license. This is the law that the new budget toughens.
Cuomo's proposal also included tougher consequences for drunk drivers, but lawmakers dropped them from the budget. Under Cuomo's original budget proposal, drivers convicted of DUI twice in three years would face a five-year license suspension while drivers convicted of DUI three times in a lifetime would face permanent license revocation. Currently, second-time offenders face a 1-year suspension while offenders who receive three or more DUI convictions within 10 years face permanent revocation.