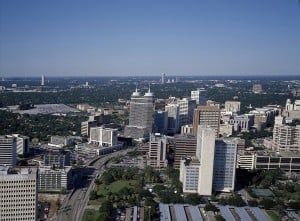 Living in Texas is a great experience. From the huge Dallas metropolis to the weird and wacky life in Austin, there is a different feel in every area of the state. Houston is nothing like Amarillo, and San Antonio compared with Texarkana is like night and day. This vast landscape not only celebrates the diversity of the population, it also unites everyone in the state in one important question: how to avoid a Texas DWI.
Texans are smart people, and as the laws in the state continue to reflect a much stricter policy against driving while intoxicated, there's a lot more a person can do to avoid a DWI, car breathalyzer or ignition interlock requirement and jail time before those blue lights start flashing. Simply stated, the best way to avoid a Texas DWI is to never drink and drive. Period.
Instead of risking a Texas DWI, you can:
Plan to stay home if you want to drink.
Find a designated driver if you will be drinking away from home.
Sleep it off at the party you're attending.
Reserve a taxi for your ride home, or, contact a ride share or sober ride service.
Don't drink any alcohol if you'll be driving.
If you don't drink and drive, you won't find yourself in the middle of a DWI. It is that easy. Texas law enforcement doesn't play games when you're driving while intoxicated, and you stand to lose a lot more than your Texas pride when you are caught. Regardless of which city in Texas you call home, the penalties for drunk driving are the same, and your smartest move is to avoid a Texas DWI completely. Keeping Texas safe is an essential part of living the Texas lifestyle, and across the state, the Texas law of the land is to never drive while intoxicated. It just isn't worth the risk.