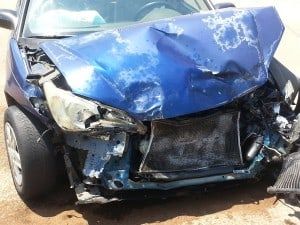 Sometimes, it seems pretty impossible to catch a break. Even when you think the worst has happened, life throws you yet another curve ball. When you already have a car breathalyzer for a drunk driving conviction, there can be a little light of hope that you are safe from others on the road. But, then you realize, while looking at what remains of your totaled car, that your car breathalyzer was not the worst thing to happen to you. So, now what?
If your car is totaled in a wreck and you have a car breathalyzer requirement, there are a few steps to take so you aren't penalized for any data that was collected from the accident.
Don't panic. As long as you were obeying traffic rules, and were sober when driving, you won't face additional criminal charges.
Wait for the police. They can provide futher proof of your blood alcohol concentration (BAC), if needed, vital information about the incident… and, really, you don't want to handle this without them.
Call your supervisor and ignition interlock service provider. Let them know what happened, as soon as possible.
DO NOT DRIVE ANOTHER CAR if it does not have a car breathalyzer installed.
It can seem like just another torture to lose your car in an accident, after you've gotten your freedom to drive it with a car breathalyzer installed. But, accidents happen, even when you're already "down on your luck." The most important lesson to remember if your car is totaled is that your car breathalyzer requirement still stands firmly in place, and that it is up to you to make sure you are legally driving. A totaled car is no excuse for not installing a car breathalyzer on any car you can drive, and if you go down that road, you're looking at much more trouble in your future.