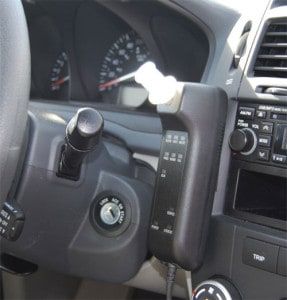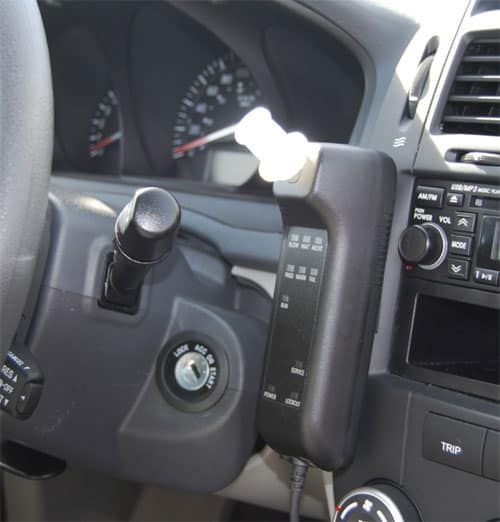 Whether you're facing a drunk driving conviction, or just looking for some assurance that anyone driving your car is sober behind the wheel, navigating the world of car breathalyzers can be daunting. With more states using car breathalyzers and ignition interlocks to keep drunk driving offenders from making another mistake, the presence of the devices is growing in the public's awareness. Businesses and families can voluntarily install the devices, as well, which leads questions about whether there are breathalyzer kits for cars that don't require the full service of an ignition interlock service provider.
Ignition interlock devices that are approved for use by any court in the U.S. must meet or exceed federal guidelines in order to be used as a requirement after a drunk driving conviction. These devices must also be installed, calibrated and de-installed by approved ignition interlock service providers. That means that "regulation devices" are not sold as breathalyzer kits, nor should they be. After all, anyone with a drunk driving conviction needs to be assured that their devices is working correctly and the data transmitted to a reporting agency is accurate. The court that ordered the device needs that same assurance, too.
Even a family or business that voluntarily installs an ignition interlock needs the same guarantee as a drunk driving offender. Installing the device shows a serious stance against drinking and driving, which is why the most reliable breathalyzer kits for cars are those that are installed by professional ignition interlock service providers.
In truth, there are no unregulated breathalyzer kits for cars that provide any level of assurance as to the accuracy of testing a driver's blood alcohol concentration (BAC), which is why a court will only accept data from an approved ignition interlock service provider. Whether you're trying to proactively keep your family or business safe from an intoxicated driver, or you're facing a court required ignition interlock installation, your best bet is to trust the professionals with the understanding, knowledge and training to be your partners in sober driving.