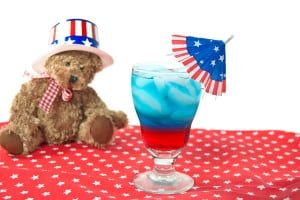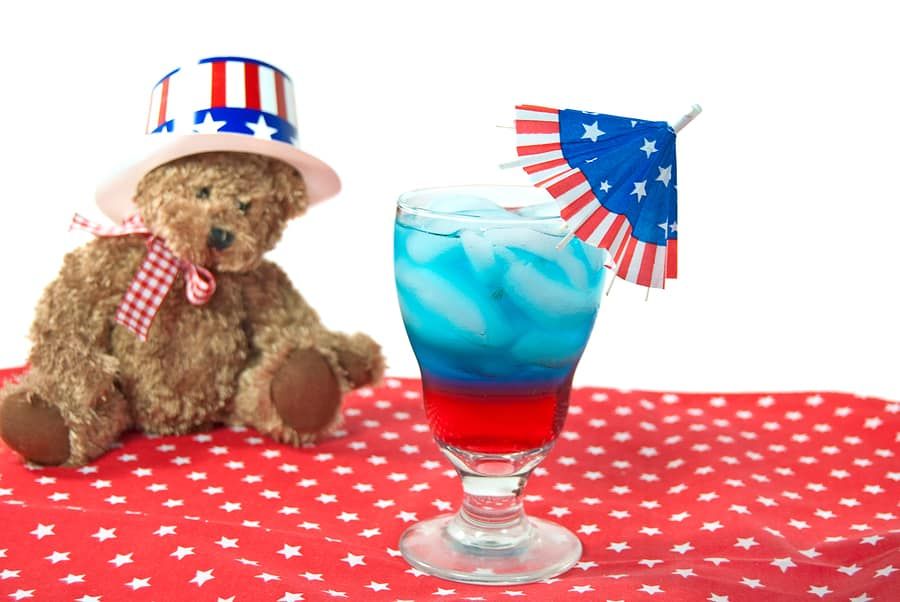 The Fourth of July is a festive, patriotic holiday in which Americans across the nation celebrate their country's independence day. Celebrations with friends and family often include pool parties, barbecues, fireworks, and lots of alcohol. In fact, Independence Day is notorious for being one the deadliest holidays of the year due to drunk driving-related crashes.
During the July 4th holidays from 2007 to 2011, 780 people died in car crashes that involved drunk drivers with BACs of 0.08 or higher. These drunk driving-related July 4th fatalities account for 40% of all traffic crashes during those same five years.
If drunk driving statistics aren't reason enough to avoid alcohol this Independence Day, consider the dangers of drinking alcohol under the hot, summer sun. Combining sun and alcohol can lead to dehydration, heat exhaustion, and even heatstroke.
Stay safe this Fourth of July while still enjoying festive drinks with red, white, and blue mocktails. Fourth of July beverages don't have to include alcohol to be fun and tasty. We scoured the web and found plenty of July 4th-themed drinks that will impress your guests and their taste buds.
Take this Raspberry Coconut Smoothie, for example. This drink is cold, colorful, fruity, sweet, and festive – everything you could want on a hot summer day! Make it even more July 4th-themed by starting with a blueberry layer before adding the coconut and raspberry layers. Simply blend 1 cup of blueberries, ½ a frozen banana, and ¼ cup greek yogurt.
Want to go bigger? Wow your guests with this recipe for July 4th Layered Drinks from In Katrina's Kitchen.
July 4th Layered Drink
Yields 3 cups
Ingredients
1 cup cranberry juice (or a cranberry juice mix, such as cranberry apple)
1 cup White Sobe Pina Colada flavored drink
1 cup Blue G2 Gatorade
Ice
Directions
Fill a glass or glass bottle ⅓ of the way full with cranberry juice.
Fill to the top with ice.
Slowly (very slowly) pour the Sobe drink, then the Gatorade directly on top of a single piece of ice to create a layered effect.