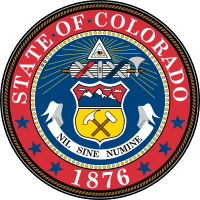 Colorado legislators had the opportunity to strengthen the state's distracted driving laws with a proposed bill designed to ban talking on cell phones while driving. However, members of the House Transportation Committee failed to pass the bill when it was put to a vote on Wednesday, as reported by Kunc.org.
The failed bill would have fined drivers $100 for talking on their cell phones while driving in school and construction zones. Fines would increase for repeat offenses and if the offense caused a car crash. Drivers would have been able to use hands-free devices and could access their phone numbers through voice command.
All of the Republicans on the committee and two Democrats opposed the bill but not for financial reasons or to maintain people's rights to use their cell phone. Representative Dominick Moreno, one of the members who voted against the bill, questioned whether or not the bill was tough enough while Representative Polly Lawrence didn't feel that focusing solely on cell phone use solved the problem of distracted driving.
At Car Breathalyzer Help, we believe in making the roads a safer place, even if it takes small steps. While the failed bill would not have solved the problem of distracted driving, it certainly would have been a step in the right direction and could have potentially saved lives. We encourage Colorado lawmakers to continue working on an improved bill that will ban cell phone use while driving.
Just as with drunk driving, distracted driving, including all forms of cell phone use, causes preventable deaths. Help us keep our roads safe by staying focused and alert, turning off your phone, and keeping your eyes on the road.