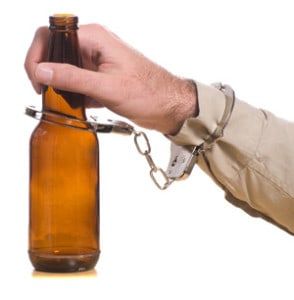 Last week, a Colorado House committee passed a felony DUI bill that would make a repeat drunk driving offense in Colorado a felony.
Under current Colorado law, all drunk driving offenses are charged as a misdemeanor, despite offenders' number of prior DUI convictions. The felony DUI bill would elevate a drunk driving offense to a Class 4 felony for drunk driving offenders who receive three DUI convictions over seven years or four DUI convictions over a lifetime.
A Class 4 felony in Colorado is punishable by 2 to 6 years in prison, a sentence that some lawmakers argue is too harsh. Some even suggested changing the felony to a Class 5 felony, which carries a prison sentence of 1 to 3 years. However, prime bill sponsor Mark Waller argued that a drunk driver convicted of a Class 5 felony could easily serve less than a year in prison with good behavior, which is closer to a misdemeanor sentence.
How the state would pay for implementing the felony DUI bill was another point of discussion. The estimated cost of implementing the bill is about $27 million, which some lawmakers saw as another reason to lower the felony charge to a Class 5 felony. Less prison time would mean lower prison costs and a lower cost for implementing the bill. The bill's estimated cost is a point that could come up when the bill hits the Senate floor.
While the bill's advance through the House is a huge step for the bill, Waller is holding off on celebrating until the bill passes the Senate. Waller introduced a similar bill last year that passed the House but never made it to the Senate floor.
If the felony DUI bill passes the Senate, Colorado will join 45 other states in making repeat DUI offenses a felony.