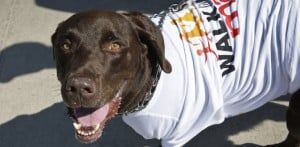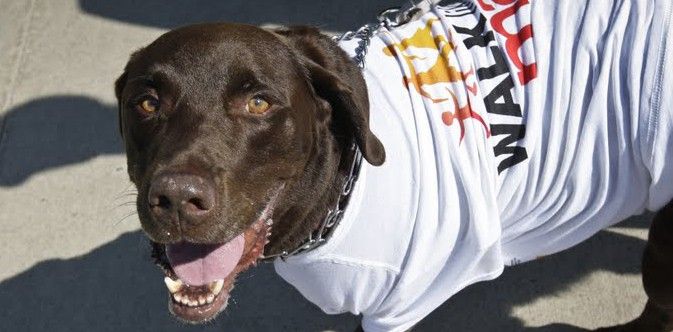 If you live in Virginia, tie up your laces and Walk Like MADD (Mothers Against Drunk Driving) at the 3rd Annual Walk in Virginia Beach this Saturday! Have a four-legged friend itching for a walk in the warm summer weather? Dogs are welcome at the Walk Like MADD event at Virginia Beach. You can even enter your pup in the Canine Cash Challenge. Just like two-legged participants, dogs can raise money to eliminate drunk driving by joining the Canine Cash Challenge. The dog who raises the most money will be crowned the Canine Cash Challenge Winner.
Dogs have always been a big part of Walk Like MADD events, which promote drunk driving awareness while raising funds for drunk driving education and to help victims of drunk driving crashes and their families through a family- and pet-friendly 5K walk. However, dogs' involvement goes beyond providing companionship to their owners during their walk. While the statistics aren't available, pets have also been victims of drunk driving, according to MADD Virginia manager Chris Konshack.
So if you have a dog, be sure to bring him or her to the event to represent all the pets and animals who have lost their lives to drunk drivers. MADD asks that pet owners bring only non-aggressive dogs, keep them on a leash, and clean up after them.
You can still participate in the walk even if you don't have a four-legged companion to join you. Invite your friends and family instead! If you are unable to participate, you can still help Walk Like MADD's efforts to raise awareness of drunk driving and create safer communities by making a donation at support.madd.org or registering as a virtual walker.
The Walk Like MADD event will take place on Saturday, June 7th from 8:30 a.m. to 1:00 p.m. at Mt. Trashmore, Virginia Beach.