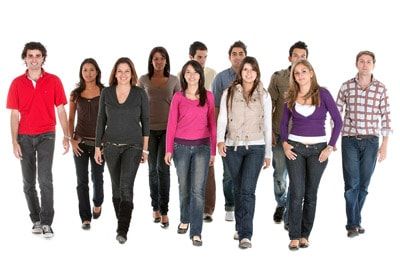 Sharpen your fundraising skills, slip on your sneakers, and "Walk Like MADD®" to stop drunk driving and support its victims and survivors!
In case you missed the chance to take part in Mothers Against Drunk Driving's® (MADD) signature fundraising event last year, you're in luck – A new year means a whole new batch of MADD's Walk Like MADD® events!
MADD is the nation's largest non-profit organization working to stop drunk driving and prevent underage drinking. A victim services provider, MADD also supports victims of drunk drivers at no charge. The non-profit is able to provide victim services and promote their cause through fundraising events, such as Walk Like MADD®.
Walk Like MADD® is a walk event that raises money to support the lifesaving programs and services MADD provides while also raising drunk driving awareness. Throughout the year, in cities all across the nation, thousands of participants raise awareness and funds by campaigning for donations. To celebrate their successful campaign, participants come together to participate in 5K walks to show support for MADD and its cause.
Walk Like MADD® is a cause that everyone can get behind, and walking a 5K is a breeze – especially when it's for a great cause!
Ready for the challenge? Find and sign up for Walk Like MADD® events in or near your city at walklikemad.org. There you'll also find fundraising tips and resources and learn more about how MADD uses funds raised through the walk to support your community.