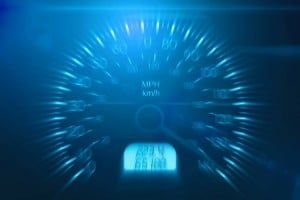 When you have a car breathalyzer or an ignition interlock device, you are already in the driver's seat, heading toward recovery after a drunk driving conviction. With your sobriety as a top priority, it can seem strange that your ignition interlock device "allows" a small amount of alcohol in your breath sample.  That small amount matters, however, especially since ignition interlock devices cannot tell the difference in the alcohol in a beer or a shot of whiskey, or the alcohol in cold medicine or mouthwash; it is your line between "ok to drive," and finding a safe ride home.
Most states set the BAC limit on an ignition interlock at .02 – .03 percent, and once you have a "failure" due to hitting that limit, you will be given the chance to submit another breath sample just in case you have not been drinking. For instance, with medication or mouthwash, the BAC that is recorded will more than likely decrease with the second sample, giving you the "thumbs up" to drive. If you have been drinking alcohol, however, your BAC reading will probably increase with subsequent breath tests for at least an hour, if not more, depending on how much alcohol you have consumed. You will not be able to drive, in that case.
Tips to avoid an ignition interlock test failure:
If you use alcohol-based mouthwash, medication or other products, give yourself a few minutes to submit a breath sample after using those products.
Make sure your breath sample is not only "clean," but, that you will wait to use anything that could set off the interlock until you are no longer driving.
Never, ever drink alcohol before submitting a breath sample, and remember that when you drink, your BAC continues to rise for a while after you finish that beer. Even a low BAC reading on an interlock at the start-up test can change, and you could be in violation as soon as you submit your first "rolling" breath sample.
The trace blood alcohol concentration (BAC) limit is not there to let you slide on your commitment to sober driving. The ignition interlock BAC limit is there to give you a second chance to prove you have not been drinking alcohol before you end up with more DUI troubles. That does not mean you can only drink a little before driving, as your BAC is still recorded, and too many "borderline" BAC readings may indicate more than a need for minty, fresh breath…  like an ongoing need for further monitoring or removal from the ignition interlock program, entirely.