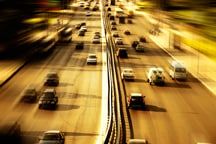 We all know that drinking and driving is a risky choice, and most people are more than willing to find a safe ride home rather than face a judge, the costs of a Texas DWI and the potential for a car breathalyzer or ignition interlock requirement. When you're not a natural-born U.S. citizen, however, the risks you take when you drink and drive could involve more than the standard "$10,000 Ride" others are looking at:  you could be looking at deportation.
Texas and other states have standard consequences for DWI offenders that apply to Visa holders, undocumented immigrants and those seeking citizenship, as well. A first-offense Texas DWI without any aggravating circumstances will incur the same fines, jail term and license suspension, no matter your legal status. When you have aggravating circumstances surrounding your Texas DWI, federal guidelines may see your crime much differently, and your citizenship could come into question under "moral turpitude" or other legal principles.
Aggravating circumstances in a Texas DWI conviction include:
Committing another crime in addition to driving while intoxicated.
Driving illegally – either without ever receiving a license or on a suspended or revoked license.
A serious injury or a fatal accident as a result of driving while intoxicated.
Any Texas DWI is a risky choice, no matter your citizenship status. As adults, we are all expected to make the right choice when drinking, and losing our freedom over an irresponsible choice is never worth it. Immigration laws do not favor anyone who has been convicted of a DWI in Texas or any other state, and you could be looking at a lot more than just an ignition interlock requirement. You could lose the life you worked so hard to get in Texas, and all because you chose to drink and drive.