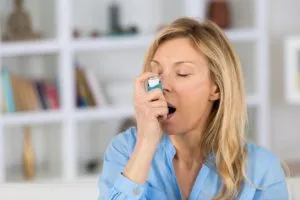 It can be hard to stomach a car breathalyzer (ignition interlock device) requirement. When you have asthma, COPD or any other breathing problem, fulfilling your obligation can be overwhelming… but not impossible. Some think that a breathing problem can directly influence the results of a car breathalyzer, but more often than not, your situation is one that is familiar for the ignition interlock service providers, court or your program supervisor.
Some inhalers may contain alcohol, the same kind of alcohol that is found in beer, wine or liquor. That means that if you use your inhaler and then quickly blow into your car breathalyzer, you'll have a failed test. If you cannot wait long enough for the alcohol to dissipate from your mouth after using your inhaler, you'll have another chance to prove your sobriety with the device. Any violations like that can be rectified if you have a documented medical condition and if all interested parties are made aware.
Other breathing issues that may affect your car breathalyzer include:
Emphysema
Chronic Bronchitis
Lung Cancer
Tuberculosis
Pneumonia
Lung Disease
Car breathalyzers are calibrated for a certain air pressure, or hum tone. Once in a while, a medical condition like asthma or COPD can cause difficulties meeting that level of breath. If you may have trouble with the standard settings for your car breathalyzer, you'll have to provide medical documentation to have your device adjusted. Your ignition interlock service provider should have more information.
In a perfect world, you would have no problems getting your vehicle running and heading out for your day. When you have a car breathalyzer and a hard time providing a breath sample, your day gets a lot more frustrating. Fortunately, you're not alone and there are always ways to ensure you are compliant with your court order so that you are able to get back on the road and reach a full recovery after a DUI.