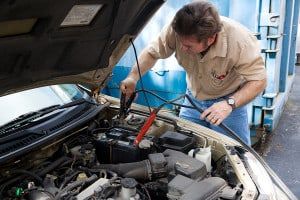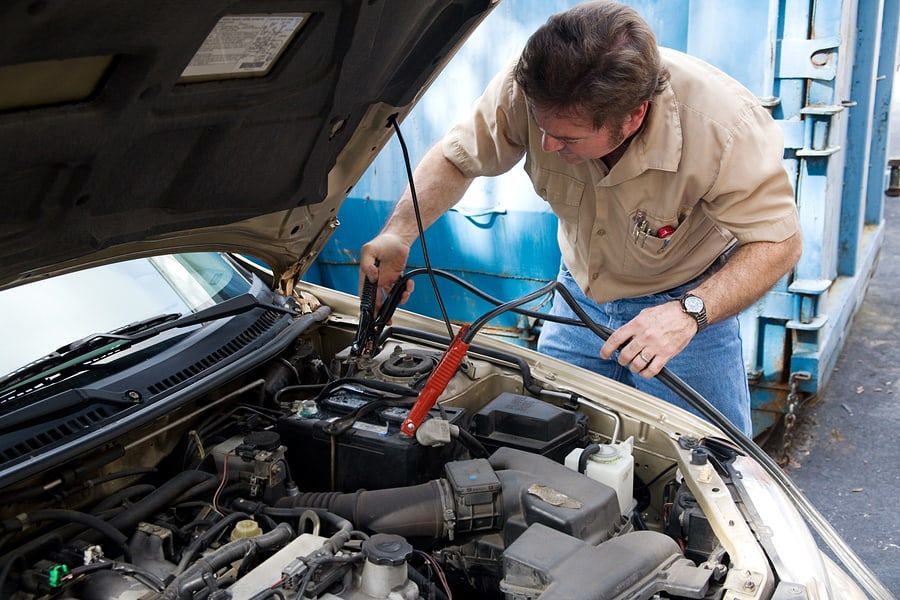 According to the Sight & Hearing Association, about 6,000 people suffer serious eye injuries, including blindness, each year from working around car batteries without proper knowledge of how to change or jump-start a battery. Battery safety and proper knowledge of car batteries is important because batteries contain sulfuric acid and produce hydrogen and oxygen gases that can cause a battery to explode when they come into contact with a spark. Eye injuries are the most common injuries caused by a battery explosion due to flying fragments and acid.
The month of October was designated as Auto Battery Safety Month to raise awareness of battery dangers, promote battery safety, and educate motorists on how to properly and safely jump-start and change a battery. Learn to safely jump-start a car battery with these tips from the Sight & Hearing Association:
Practice preventative maintenance by regularly checking your car's battery for wear and damage, especially before winter and summer.
Purchase a pair of jumper cables that are at least 12 feet long, color coded, and tested and approved by the Society of Automotive Engineers. Always make sure they are in good condition before using.
Equip your vehicle with proper safety goggles, a flashlight, and a step-by-step guide for jump-starting a car battery.
Turn off lights, heater, and all other electronic loads before jump-starting. You should also set the brakes in park, make sure both cars' batteries are the same voltage, and cover the vent caps of both batteries with a damp cloth.
Don't jump-start a frozen battery, allow the two vehicles or jumper cables to touch each other, or lean over the battery when making connections.
You'll find in-depth instructions on how to change a car battery at the Auto page of howstuffworks.com.
With winter weather right around the corner, we wanted to remind you that October is also National Car Care Month. With proper preventative vehicle maintenance, regular inspections, and immediate inspection and correction of a problem by a professional throughout the year, your car will be ready to face the wintery roads ahead
To get started on learning proper car care, visit www.carcare.org for the Car Care Council's 10 basic yet important preventative car care inspection procedures that every motorist should follow.