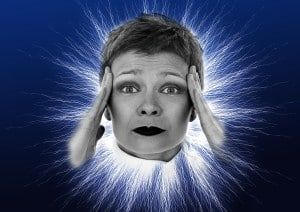 Having a car breathalyzer or ignition interlock can be a problem, especially when the device gives you problems. You've already gotten into the swing of things and can "blow to go" like a champ, but, the devices are built to ensure you're not drinking and driving, at all. That can mean you experience a few problems from time to time, even when you're stone cold sober and doing your best to get past your DUI.
Common problems with ignition interlocks include:
The weather is causing your interlock problem. Whether you're in Florida or Alaska, extreme weather conditions can make you interlock a little problematic. Hot climates and direct sun exposure may be the culprit, or the bitter cold of winter. Take a deep breath and wait for your device to get ready for your test, then get on the road.
The device "aborted" your test. Don't panic, this just means that you'll be asked to blow into the interlock again. Something went awry with your test, not your blood alcohol concentration (BAC) and it is not a violation.
Detecting alcohol when you really haven't been drinking. Sometimes, even if you've not had a sip of alcohol in weeks, an ignition interlock might put the brakes on your driving. Usually, this is because you've recently used some mouthwash or maybe taken a medication that contained alcohol. Just give it a few minutes and test again and you'll be on the road in no time.
Detecting alcohol when you have been drinking. This really isn't a problem, this is why you have the device. You should find a safe ride home or to your next destination, and remember that you could face additional DUI charges for your "problem."
You may run into other problems with your ignition interlock, but, as long as you're sober, you'll be just fine. When in doubt, give your ignition interlock service provider a call to make sure everything is working, and you'll be back on the road in no time.