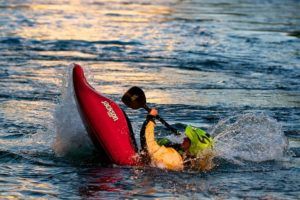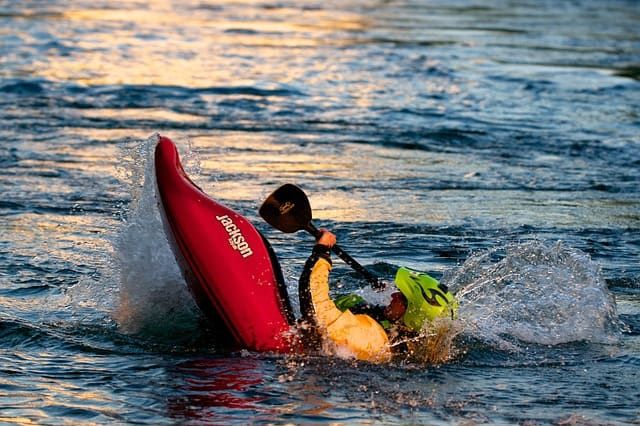 We are all trying to soak up those last few weeks before temperatures turn too cold for outdoor fun. Summer sun and the memories we made are beginning to fade, but our need to keep the party going has not dulled for many. That is why there is a shocking DUI that could keep you out of your kayak or canoe for more than the winter months: boating under the influence.
BUI or boating under the influence is not as much a shocking DUI as the understanding that the charge applies to all types of watercraft, from yachts and speedboats down to canoes, kayaks, and even inflatable rafts. If kayaking is your sport of choice and you see the fall weather as your time to kick back with a few cold ones before paddling down the river, you are violating the law.
Violating the law brings those shocking DUI/BUI penalties that nobody wants to face.
In many states, a BUI will result in fines and a possible short-term jail sentence. In the following states, you can expect even more of a surprise once you sober up. For example:
In California and Colorado, a BUI could result in the suspension of your driver's license, plus fines and possible jail time.
A BUI in Illinois, Florida, Mississippi BUI could result in a felony conviction.
An Iowa or Virginia BUI may mean you must complete an alcohol safety course.
In Nebraska, you could lose your boating license.
Some states will even count BUI convictions in the total number of drunk driving convictions a person has. That means a BUI could result in a mandatory ignition interlock requirement on a motor vehicle owned by the BUI offender.
We all want to enjoy our passions and hobbies fully, but when that enjoyment also includes dangerous driving (or boating), we should probably take a step back and think about the shocking DUI problems that may be just around the bend.