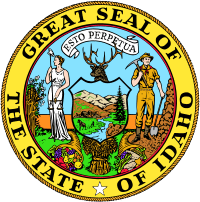 From 2010 through 2012, Idaho had 786 drunk driving-related crashes. A total of 794 people were seriously injured while 211 of total crashes resulted in 239 deaths, making up 43% of total traffic deaths during those three years. While the state enforces DUI felonies, ignition interlock use, and increased offenses for drivers with an exceptionally high blood alcohol concentration (BAC0, Idaho could significantly decrease its drunk driving-related fatalities by expanding their repeat offender-only ignition interlock law to include first-time offenders. Idaho is one of the states that Mothers Against Drunk Driving (MADD) is currently urging to advance such legislation.
DUI Laws
Anyone who operate a vehicle with a BAC of 0.08 or higher in Idaho is charged with driving under the influence (DUI). However, those with a BAC below 0.08 can still be convicted. The legal limit for drivers under the age of 21 is 0.02. First and second offenses are misdemeanors while 3rd and subsequent offenses are felonies. Consequences include a fine, jail time, driver's license suspension, and participation in an alcohol evaluation and, if needed, treatment.
1st Offense: up to $1,000 fine; up to 6 months in jail; 90- to 150-day license suspension
2nd Offense: up to $2,000 fine; 10 days to 1 year in jail; 1-year license suspension
3rd and Subsequent Offenses: up to $5,000 fine; 30 days to 10 years in prison; 1 year mandatory license suspension and up to 5 years total
Consequences increase if the offender's BAC was 0.20 or higher. The fine amount, jail time, and license suspension increase to up to $2,000, 10 days to 1 year, and 1 year after a first offense and up to $5,000, 30 days to 5 years, and 1 to 5 years after second and subsequent offenses.
If the DUI offense results in the serious injury of another person, the offender is also guilty of a felony, punishable by a fine of up to $5,000, 30 days to 15 years in jail, and a 1- to 5-year license suspension for injury.
Ignition Interlock Laws
All repeat offenders are required to install an ignition interlock in their vehicles after their license suspension period ends. Offenders must keep the device installed for the same amount of time they are on probation at max.