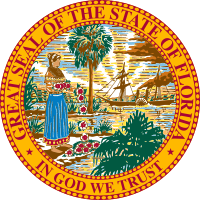 Despite being ranked by Mothers Against Drunk Drivers (MADD) as the 24th state with the lowest percentage of DUI deaths, Florida had 716 DUI fatalities within the past year while 30 percent of all traffic deaths were drunk driving-related. Yet, Florida has enacted some tough drunk driving laws, including a DUI child endangerment law that increases the consequences for offenders who commit DUI while a child under the age of 18 is in the vehicle, an age limit that's at least a year higher than in most other states. MADD is working to expand Florida legislation in need of improvement, including the state's ignition interlock law.
DUI Laws
Anyone who drives with a blood alcohol concentration (BAC) of 0.08 or higher in Florida is charged with driving under the influence of alcohol (DUI), an offense punishable by a fine, jail time, impoundment or immobilization of vehicle, and driver's license revocation. The fine amounts and length of jail time and other sentences depend on prior convictions, ranging from:
Fines: $500 to $4,000
Jail Time: Up to 6 months to up to 5 years
Vehicle Impoundment/Immobilization: 10 days to 90 days
License Revocation: 180 days to permanent revocation
Amounts also increase with a BAC of 0.15 or higher, and first-time offenders must perform 50 hours of community service or pay an additional fine of $10 for each hour of community service required.
Drunk driving accidents involving property damage or injury to another person are DUI misdemeanors punishable by no more than a $1,000 fine and one year in jail. Three DUI offenses within 10 years, fourth or subsequent DUI offenses, and drunk driving accidents resulting in serious bodily injury to another person are all third degree felonies punishable by a fine of up to $5,000 and/or up to 5 years in prison.
DUI manslaughter and vehicular homicide are second degree felonies punishable by a fine of up to $10,000 and/or up to 15 years in prison. If the driver leaves the scene, imprisonment increases to 30 years.
Ignition Interlock Laws
In 2008, Florida enacted a law that expanded mandatory ignition interlock use for repeat offenders to all first-time offenders with a BAC of 0.15 or higher. To obtain a restricted license or reinstate a permanent license, offenders must keep the device installed for at least six months to at least 5 years, depending on the number of prior convictions. MADD is currently encouraging the state to expand the law further to include all first-time offenders.