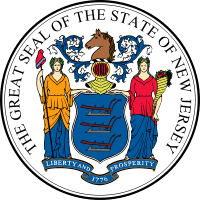 Mothers Against Drunk Driving (MADD) reports that New Jersey had 193 drunk driving-related traffic fatalities in 2011, a 21 percent increase from the previous year. The state also has a high repeat offender rate. In 2011 alone, 19,841 convicted drunk drivers were third-time offenders and 1,681 were fifth-time offenders. While the enactment of Ricci's Law in 2010 expanded New Jersey's repeat offender-only ignition interlock law to include first-time offenders with a blood alcohol concentration (BAC) of 0.15 or higher, MADD continuously urges the state to expand the law even further to include all convicted drunk drivers in order to significantly reduce repeat drunk driving offenses and DUI fatalities.
DUI Laws
Anyone who operates a vehicle with a BAC of 0.08 in New Jersey is charged with driving under the influence (DUI). Consequences for DUI in the state of New Jersey include a fine, jail time, driver's license suspension, and detainment in an Intoxicated Driver Resource Center or an inpatient alcoholism treatment program:
1st Offense: $250-$400 fine; up to 30 days in jail; 3-month license suspension; at least 6 hours a day for two consecutive days at an Intoxicated Driver Resource Center
2nd Offense: $500-$1,000 fine; 48 hours to 90 days in jail; 2-year license suspension; consecutive 48-hour detainment in an Intoxicated Driver Resource Center
3rd Offense: $1,000 fine; 180 days in jail; 10-year license suspension; participation in an inpatient alcoholism treatment program
The fine amount and jail time period increase for first-time convicted drunk drivers whose BAC was 0.10 or higher. Among other fees, all convicted drunk drivers must also pay an auto insurance surcharge of $1,000 a year for 3 years or $1,500 a year after 3rd or subsequent offenses.
New Jersey also has a zero tolerance law for drunk drivers under the age of 21. Consequences for violating this law include loss of driving privileges for 30 to 90 days, 15 to 30 days of community service, and participation in an alcohol and traffic safety education program.
Ignition Interlock Laws
First-time offenders with a BAC of 0.15 or higher must install an ignition interlock device in their vehicles for six months to one year after their driver's license is restored. All repeat offenders must also install the device for a period of 1 to 3 years after license restoration.