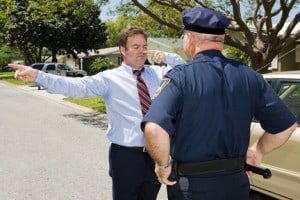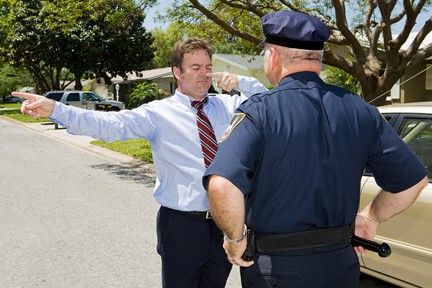 In an effort to reduce drunk driving, the deadliest and most often committed crime in the US, and prevent the nearly 10,000 deaths it causes each year, the National Highway Traffic Safety Administration (NHTSA) created the anti-drunk driving "Drive Sober or Get Pulled Over" campaign.
Designed also to raise public awareness of the dangers of drunk driving, the campaign is an annual nationwide enforcement crackdown on impaired driving. The half month-long crackdown occurs twice a year around two holiday seasons notorious for high drunk driving and DUI-related fatality rates: Labor Day and the Winter Holidays.
During the 2011 Labor Day holiday, 138 people in the US were killed in traffic crashes involving drivers or motorcyclists with BACs of 0.08 or higher, according to the NHTSA. These crashes accounted for 36 percent of all traffic fatalities during the holiday period that year.
August 16 kicks off this year's impaired driving enforcement crackdown, which will last through Labor Day (September 2). During the next two weeks, law enforcement agencies across the nation will band together to increase high-visibility enforcement and spread the word about the "Drive Sober or Get Pulled Over" campaign with the support of local media outlets.
Many states or communities will also enforce and highly publicize a No Refusal program during Labor Day weekend that will increase drunk drivers' chances of being caught, arrested, and convicted of DUI. During No Refusal weekends, on-call prosecutors and judges make themselves available to quickly provide law enforcement with search warrants for blood samples from suspected drunk drivers who refuse to take a breath test.
Stay safe Labor Day weekend (and all year long) by following these tips from the NHTSA:
Don't drink and drive
Plan a safe way home, such as designating a sober driver or grabbing the number for your local taxi service, before Labor Day festivities start
Use public transportation or call a taxi, your community's sober ride program, or a sober friend or family member if you are drunk
Take the keys from a friend or acquaintance who is about to drive home drunk and help them make safe arrangements home
Contact your local law enforcement if you see a drunk driver on the road
Be extra careful on the roads and avoid driving at night during Labor Day weekend