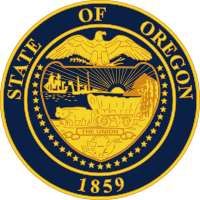 Since Oregon increased law enforcement efforts and enacted a mandatory all-offender ignition interlock law in 2007, the state has reduced drunk driving-related deaths by 35 percent. In 2011, the state had only 97 drunk driving-related fatalities, making up 29 percent of total traffic deaths that year.
Oregon also has a driving under the influence of intoxicants (DUII) Diversion Program that allows eligible DUII offenders to have the charge dismissed upon paying fees and successfully completing an alcohol and drug abuse assessment and treatment program, among other requirements. However, the program created a loophole that allowed nearly half of DUII offenders to operate a vehicle without an ignition interlock. In 2011, Oregon closed that loophole by requiring all DUII offenders in DUII diversion agreements to install the device.
DUII Laws
Anyone who operates a vehicle with a blood alcohol concentration (BAC) of 0.08 in Oregon is charged with DUII. Committing a DUII offense is a Class A misdemeanor or, if committed three or more times within 10 years, a Class C felony. Once someone is convicted of a Class C felony, every subsequent DUII offense will be a Class C felony, no matter how much time passes. DUIIs in Oregon are punishable by a fine, jail time, driver's license suspension or revocation, and drug and alcohol abuse evaluation and, if necessary, treatment.
1st Conviction: $1,000-$6,250 fine; 48 hours to 1 year in jail; 1-year license suspension
2nd Conviction $1,500-$6,250 fine; 48 hours to 1 year in jail; 3-year license suspension
3rd and Subsequent Conviction (within 10 years): $2,000 minimum fine; 90 days to 5 years in jail; license revocation (can petition for restoration after 10 years)
The minimum fine increases to $2,000 if the drunk driving offender's BAC was 0.15 or higher. The maximum fine increases to $10,000 if the offender committed a DUII offense while a child under the age of 18 was in the vehicle.
Ignition Interlock Laws
All convicted DUII offenders and any offender who participates in the Diversion Program are required to install an ignition interlock device in their vehicles after their license revocation period is over. Offenders must keep the device installed for 1 or 2 years, depending on prior convictions.