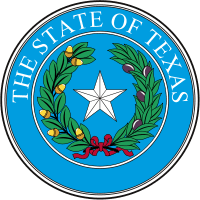 Despite strict DWI laws, drunk driving continues to be a problem in Texas, which is ranked by Mothers Against Drunk Driving (MADD) as one of the top five states with the highest percentage of DUI deaths. According to the Texas Department of Transportation, someone in Texas is injured or killed in a drunk driving-related crash every 20 minutes. In fact, 40 percent of the total traffic deaths in the state over the past year were DUI related. Despite 6,338 DUI fatalities over the past five years and 124,662 third-time offenses in the past year alone, the Texas legislature has rejected sobriety checkpoint legislation and a law that would require ignition interlocks for all convicted drunk drivers.
DWI Laws
In Texas, a driver is legally intoxicated and charged with driving while intoxicated (DWI) if their blood alcohol concentration (BAC) is 0.08 or higher. However, both drivers and passengers can be fined up to $500 for having an open alcohol container in a vehicle, regardless of BAC. A DWI in Texas is punishable by a fine, jail time, and driver's license revocation, the amount of which depends on the number of prior convictions:
1st Offense (Class B misdemeanor): Up to $2,000 fine; 3 to 180 days in jail
2nd Offense (Class A misdemeanor): Up to $4,000 fine; One month to one year in jail
3rd Offense (3rd degree felony): Up to $10,000 fine; 2 to 10 years in prison
If the offender caused a crash resulting in the serious physical injury or death of another person, the DWI is elevated to a third or second degree felony. The maximum jail time increases to 20 years under a second degree felony.
Texas also has a DWI child endangerment law that mandates additional consequences for driving under the influence while a passenger younger than 15 years old is in the vehicle. DWI child endangerment is a state jail felony punishable by a fine of up to $10,000, 180 days to two years in state jail, and license revocation for 180 days.
Driver's License Suspension
The driver's license of a convicted drunk driver in Texas is revoked for up to one year after a first offense and up to two years after a second and third offense. After the revocation period is over, offenders must pay an annual fee of $1,000, $1,500, or $2,000 for three years to retain their license.
Ignition Interlock Laws
After two or more DWI convictions within five years, drunk driving offenders are required to install an ignition interlock in their vehicle for one year after the license revocation period. First-time offenders are only required to install the device if their BAC was 0.15 or higher.