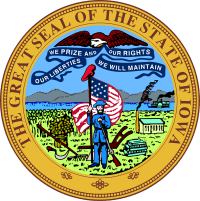 Ranked by Mothers Against Drunk Driving (MADD) as one of the top five states with the lowest percentage of DUI deaths, the state of Iowa had only 83 drunk driving-related fatalities in 2011, a 2.4 decrease from the previous year and a 31.7 percent decrease since 2001. However, repeat offenses remain high, despite mandatory ignition interlock installation for all repeat offenders. Of the 11,889 DUI arrests in 2011, 10,128 were third-time offenses and 593 were fifth-time offenses. MADD is currenting working toward expanding Iowa's ignition interlock law to include all convicted drunk drivers in the hopes of lowering repeat offenses.
DUI Laws
Drivers operating a vehicle with a blood alcohol concentration (BAC) of 0.08 or higher are charged with operating under the influence, or OUI. Consequences for all OUI convictions include jail time, a fine, loss of driving privileges, and participation in substance abuse evaluation and treatment, a drunk driving course, and, if necessary, an education substance abuse prevention program:
1st Offense (serious misdemeanor) – 48 hours to one year in jail; $1,000 to $2,500 fine
2nd Offense (aggravated misdemeanor) – 7 days to two years in jail; $1,875 to $6,250 fine
3rd offense (class "D" felony) – 30 days to five years in prison; fine of $3,125 to $9,375
If the offender caused a crash that resulted in the death of another person, he or she is charged with a class "B" felony punishable by 1 to 25 years in jail.
Under case law, consequences for OUI increase if a child under the age of 14 was in the vehicle. If the child is not injured, the offender is subject to two years in jail and a maximum fine of $5,000. The fine and jail time double if the child is injured.
Driver's License Suspension
In addition to an administrative license suspension following arrest, convicted OUI offenders are subject to driver's license revocation as part of their sentencing. The offenders license is revoked for 180 days to one year for a first offense, one year for a second offense, and six years for three or more offenses.
Ignition Interlock
All repeat offenders are required to install an ignition interlock to obtain a temporary restricted license after the mandatory license revocation period. First-time offenders may be required to install an ignition interlock at the court's discretion.