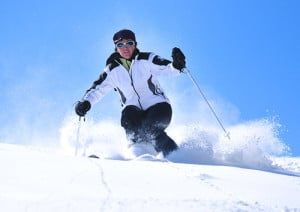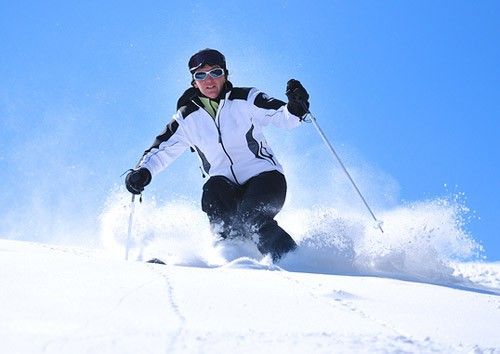 No one needs to point out that skiing and snowboarding while under the influence of alcohol is dangerous. Yet, it's common for skiers and snowboarders to enjoy a round before hitting the slopes or to take a few swigs from a flask while heading up on the chair lift. But did you know that in some states where skiing and snowboarding are common it's illegal to ski or snowboard while intoxicated by or under the influence of alcohol?
While drinking and skiing/snowboarding won't get your equipment revoked, it can cost you a fine, jail time, or both, depending in which state you commit the crime:
Colorado – Under The Ski Safety Act, using any ski slope while one's ability is impaired by alcohol or while one is under the influence of alcohol is a class 2 petty offense that can result in a fine of up to $1,000, if convicted. C.R.S.33-44-109 (9) and (12).
Wyoming – In Wyoming, the same crime is considered a misdemeanor that can result in up to 20 days in jail, a fine of up to $200, or both. WY Stat 6-9-301.
Nevada – In Nevada, skiing or snowboarding while intoxicated or under the influence of alcohol is a misdemeanor, which is punishable by up to six months in jail, a fine of up to $1,000, or both. Nevada's ski safety provision also notes that any skier or snowboarder responsible for injuring another person in a collision must provide his or her name and address to the injured person, operator, or a patrol member either before leaving the scene of the collision or as soon as possible after leaving the scene to move the injured person to safety. Failing to do so is also a misdemeanor. NRS 455A.170 and NRS 193.150.
But a small dent in your bank account and possible jail time are the least of your worries when it comes to skiing or snowboarding while you're drunk. As Nevada's provision implies, skiing or snowboarding while impaired can affect your ability to perform, which puts yourself and others in danger of injury or death.
In a sport where one is moving at fast speeds that require you to be highly alert and aware of your surroundings, impairing your ability to perform with alcohol can be fatal. Just like driving while intoxicated, skiing or snowboarding while intoxicated has the potential to cause physical harm to yourself and others, and, just like drinking and driving, can result in civil or criminal liability.
It makes you wonder…were those beers you had at lunch really worth it?
However, exchanging stories over a cold beer, warming up with a hot toddy or hard apple cider, and socializing over other alcoholic beverages is a big part of the skiing culture, and no one is asking you to give up the tradition. If you decide to drink alcohol while at your favorite ski resort, keep these tips in mind to ensure a fun yet safe experience:
Wait to imbibe until after you're finished skiing. Not only will your performance be better while you're sober, but you'll have something to look forward to when you're ready to relax at the end of the day.
Limit your alcohol consumption to one or two drinks if you plan on hitting the slopes the next day. Skiing through a bad hangover is just as dangerous as skiing while drunk.
Keep in mind that many hot alcoholic beverages include a lot of sweeteners that can hide the taste (and strength) of alcohol, so be careful not to over consume.
Remember that the effects of alcohol increase at higher altitudes, meaning you'll feel those effects and be considered under the influence sooner and with less alcohol consumption than normal.
Don't drink and drive. Appoint a designated driver or call a cab if your room isn't within walking distance.
As we enter that popular last stretch of the ski season, we hope that by increasing awareness of these laws and why they're in effect, people will think twice before consuming alcohol before skiing or snowboarding.