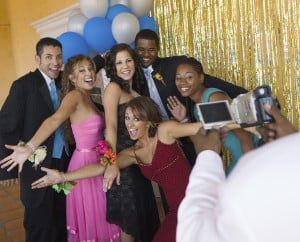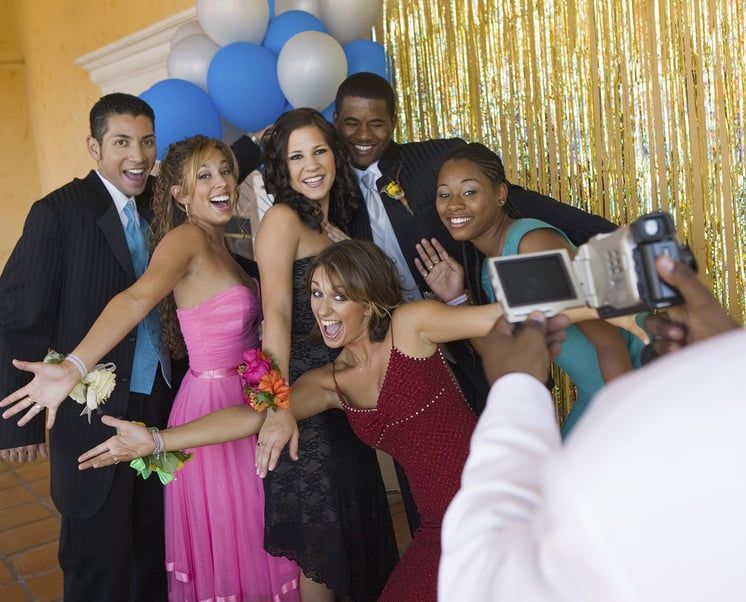 Although alcohol consumption rates among 8th, 10th, 12th graders reached a historic low in 2013, alcohol remains the most commonly used and abused drug among American youth, according to the Centers for Disease Control and Prevention (CDC). The CDC further reports that 90% of the alcohol consumed by youths is consumed in the form of binge drinking, and prom night is no exception.
Excessive drinking on prom night, or at any time, can also increase a teen's risk of death from alcohol poisoning or alcohol-related accidents, injuries from alcohol-related accidents, sexual assault and other violent behavior, and sexually transmitted diseases or unwanted pregnancies from unsafe, unplanned sex. And, of course, there are the dangers of drinking and driving. The National Highway Traffic Safety Administration (NHTSA) reports that alcohol-related car crashes increase between April and June, or prom and graduation season.
Make sure your teen has a safe yet fun, alcohol free prom night that he or she will want to remember forever by having an open conversation about alcohol and its consequences. In fact, Mothers Against Drunk Driving (MADD) urges parents to start the conversation early on and to keep it ongoing, not just on prom night.
Teens, make sure you and your friends have a fun yet safe night by following these prom night safety tips:
Avoid drinking alcohol. If you feel tempted, remember that underage drinking is illegal and can lead to the consequences listed above.
Combat peer pressure. There's absolutely nothing wrong with a plain and simple "no," but sometimes peer pressure can get a little out of hand. Come up with excuses if your peers press a little too hard. For example: "I'm already in a lot of trouble with my parents and will be grounded all summer if they find out."
Avoid hanging out with peers who are drinking or using drugs. You'll feel more comfortable and relaxed without the pressure or the temptation.
Make safe after-prom plans. Attend the supervised after-prom party put together by your school, head to a late-night restaurant with friends, throw an alcohol-free party at your place (if it's ok with your parents and neighbors), or invite a few friends over for food, movies, games, or even a slumber party.
Never drink and drive. If you drink, do not get behind the wheel. See if a sober friend can give you a ride or call your parents. (Ok, so you might get grounded, but at least you and your parents will know that you did the right thing in that situation.)
Don't get into a car with a driver who has been drinking or let your friends drink and drive. Help impaired friends find a safe ride home.
Create a code phrase with your parents. Creating a code phrase lets your parents know that you're in an uncomfortable situation and need to be picked up but keeps you from feeling embarrassed around your friends.
Buckle up. Just because you or your ride are not drinking and driving doesn't mean other prom-goers are being safe. A seat belt is your best defense against drunk drivers.
You don't need alcohol to have a fun and memorable prom experience. With friends, dancing, dinner, and school-organized after-prom activities, prom is already designed to be fun, so enjoy it sober following the tips above and you'll enjoy the memories for years to come.