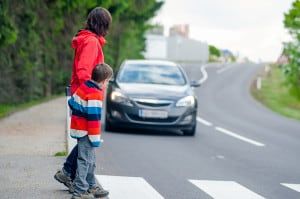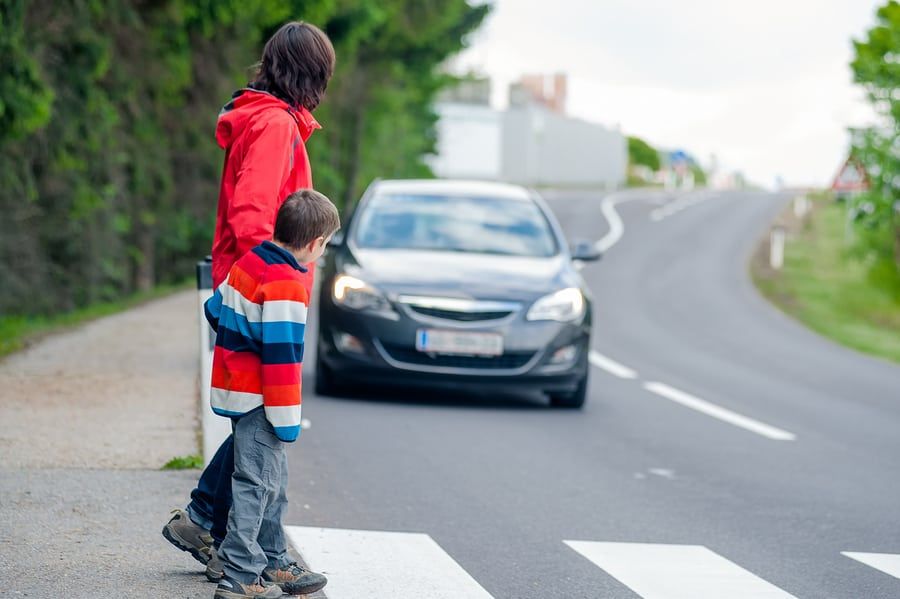 From a car to a bicycle to a bus, we all have different preferences when it comes to transportation. But whenever you're not in a vehicle or on a bike, you are a pedestrian, whether you walk to and from your school or work, just walk across a parking lot, hit downtown on foot, or take a casual stroll through your neighborhood.
Despite the use of crosswalks, traffic signs and signals, sidewalks, and other pedestrian safety measures, pedestrians were one of few groups of road users to experience an increase in traffic fatalities in 2011. According to the National Highway Traffic Safety Administration (NHTSA), an average of one pedestrian was killed every 2 hours and injured every 8 minutes in traffic crashes, totaling to an estimated 69,000 injuries and 4,432 fatalities, a 3% increase from 2010.
Both pedestrians and drivers can make roads safe and prevent traffic-related injuries and fatalities among pedestrians by sharing the road and following a few safety tips.
Pedestrians:
Follow the rules of the road and obey traffic signs and signals.
Cross the street at crosswalks or intersections whenever possible. Otherwise, find a well-lit area with a good view of traffic. Wait for a gap in traffic that allows you enough time to cross safely and continue to watch traffic as you cross.
Look left-right-left before crossing a street.
Make eye contact with drivers before crossing to make sure they see you.
Walk on the sidewalk. If there is no sidewalk, walk facing traffic and as far from traffic as possible.
Avoid cell phone use and headphones so that you can pay attention to traffic.
Wear bright clothing during the day and reflective materials at night.
Watch for cars entering or exiting driveways or backing up in parking lots.
Avoid walking while impaired.
Drivers:
Never drink and drive.
Remain alert and always look out for pedestrians, especially at night and in bad weather.
Follow the speed limit, especially in residential neighborhoods, around schools, and anywhere where pedestrians are around.
Slow down and be prepared to stop when turning or approaching a crosswalk.
Yield to pedestrians in crosswalks and stop at the crosswalk stop line to allow other drivers to see and yield to pedestrians.
Never pass vehicles stopped at a crosswalk, as there may be pedestrians crossing.
Be cautious when backing up, as pedestrians, especially young children, might suddenly cross your path.
For pedestrian safety tips for kids and mature adults and resources for creating safe, walkable communities, visit www.nhtsa.gov.