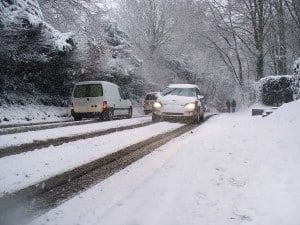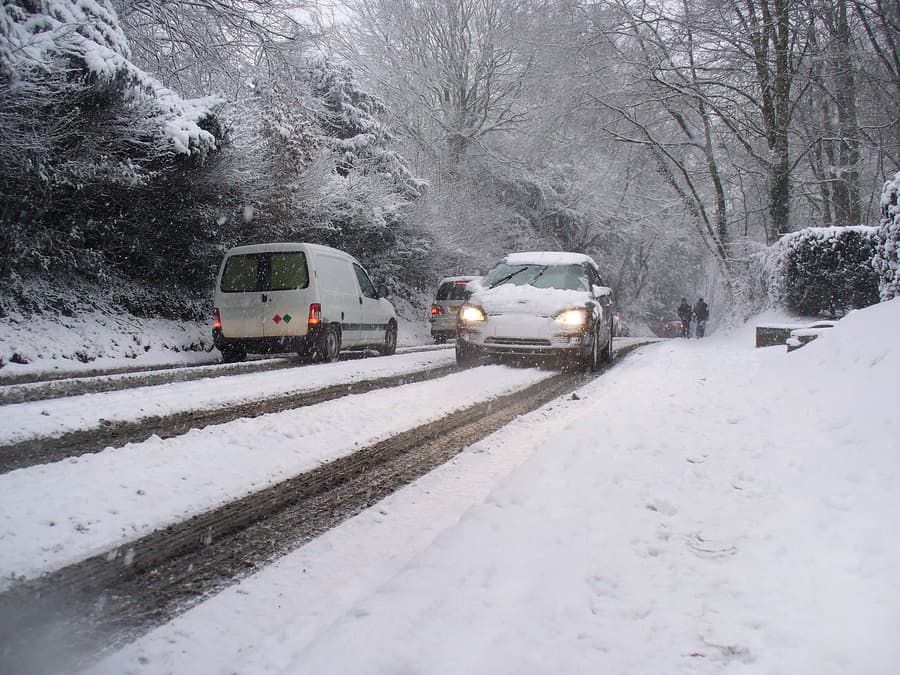 Winter weather quickly creates dangerous driving situations, such as slick, icy roads. When weather conditions are at their worst, it's safest to stay put. But most days, you'll be braving the cold, so learning how to winterize your car, navigate wintry roads, and prevent an accident will get you to your destination safe and sound.
Using information gathered from Weather.com, Comedy Defensive Driving created a infograph on winter driving safety. Fun yet informative, the infograph is designed to prepare you for the winter roads in an easy-to-understand guide. Here, we'll highlight a few tips for safe winter driving:
Avoid going out if conditions are harsh and you don't absolutely need to go anywhere.
Find out about road conditions, closures, and alternate routes if you do plan to go out. Give yourself extra time to get to your destination.
Prepare your car for winter driving by checking the battery and tires, topping off anti-freeze and other liquids, and following these guidelines for winterizing your car.
Pack a car emergency kit to keep in your vehicle during the winter months. Items to include are a shovel, jumper cables, tool kit, bag of salt or kitty litter, tow and tire chains, properly inflated spare tire, wheel wrench and tripod-type jack, exterior windshield cleaner, ice scraper, and snow brush.
Pack a survival kit to keep in your car during the winter and replenish as needed. Include items such as a compass, reflective or brightly-colored cloth, first aid kit, scissors and string/cord, matches, flashlight and extra batteries, blanket, extra clothing, water, and non-perishable, high-energy foods.
Drive safe on icy roads: decrease your speed, allow three times more space between you and the car in front of you, brake gently, turn on your lights, keep your lights and windshield clean, use low gears for traction, don't use cruise control or overdrive, don't pass snow plows and sanding trucks, and be extra careful on bridges, overpasses, and infrequently traveled roads.
For more tips and guidelines, including what to do if your rear or front wheels skid or if you get stuck, check out the Winter Driving infograph.