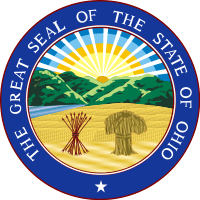 A proposed bill that could significantly reduce drunk driving deaths in Ohio is quickly making its way through the state legislature. If passed, the legislation, known as Annie's Law, would finally expand the state's ignition interlock law to include first-time drunk driving offenders. Under Ohio's current interlock law, only repeat DUI offenders are required to install the device. The device is only required for first-time offenders under the judge's discretion.
Annie's law would also give judges discretion to order interlock installation for drivers arrested for drunk driving. That means that drunk driving offenders would have to install the device before even being convicted.
The law was created in honor of Annie Rooney, a local attorney who was tragically killed at the hands of a drunk driver in July 2013. Rick Rooney, Annie's father, helped draft the bill to honor his daughter, save lives, and prevent other families from experiencing the painful experience that he and his family went through when they lost Annie. Rick believes that the bill could save 50 to 100 lives each year in Ohio.
Sponsors of the bill are hopeful that the legislation will not only pass but will pass by the end of the legislative session. If passed, Ohio would become the 36th state to require interlock devices for first-time drunk driving offenders.
Learn more about Annie and the drunk driving crash that ended her life far too soon at www.annierooney.com, a website created to honor her memory.