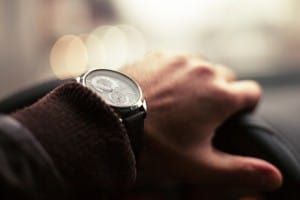 When you're about to head out for a night with friends and you know that alcohol will play a role in the fun, you've probably already secured your designated driver for the night. You know you don't want to risk your life, or have your friends risk theirs, just because the "least drunk" person there said they'd drive. So, you pick a designated driver and go on your merry way, arriving home safely once the festivities are over.
What you may not realize is that there are tons of benefits to being the designated driver. It isn't always just a favor from a friend, designated drivers earn more than "cool points" for their service. You'd be surprised at how many designated drivers:
Make new friends just by showing their consideration for others at the party.
Score free, non-alcoholic beverages, appetizers and other DD perks.
Never have to question what happened the night before.
Use that information for even more fun, once their intoxicated friends have sobered up.
Become heroes, just by keeping the streets safe from drunk drivers.
Without designated drivers, more people would make the wrong choice to drink and drive. That means there would be more fatalities, injuries and property damage from that intoxicated choice. Designated drivers also reduce the chance of a person having a car breathalyzer or ignition interlock device (IID), and in a sense, a DD shares quite a few common traits with an IID.
Perhaps the best benefit of being a designated driver is the personal knowledge that comes from doing good deeds. Being a DD is never a thankless job; there are millions of people who have been affected by the actions of a drunk driver who are grateful to see others stepping up to the plate and hitting a home run for sober driving.